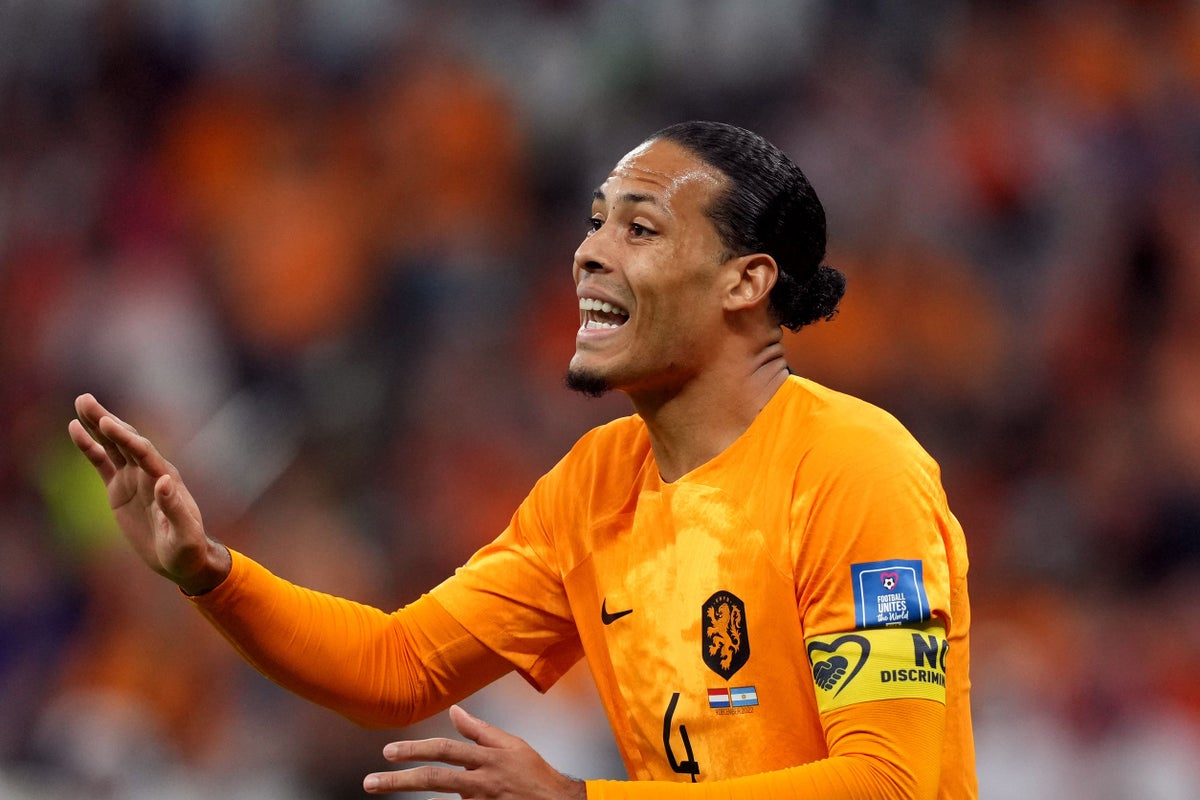 Virgil van Dijk has targeted Nations League glory with the Netherlands as he said World Cup disappointment has fuelled his determination to win something with his country.
The Liverpool defender admitted he lost his head during the bad-tempered quarter-final with Argentina when he barged Leandro Paredes over to collect a caution, one of a record 18 cards shown by the histrionic Spanish referee Antonio Maheu Lahoz.
After a 2-2 draw, Van Dijk missed the first penalty of the shootout as the Netherlands went to the eventual champions despite not losing a game in the tournament.
"It fuels me in any way, shape or form because I want to be successful with the Netherlands," he said. "I feel like we have a fantastic squad and new era with [manager] Ronald Koeman coming back and young players coming through, like Cody [Gakpo].
"Hopefully we can do something nice in the summer with the Nations League finals, that will be a nice step and it is something I really want to win, even though it is the end of the season when you are absolutely shattered, probably. But we will definitely go for it but it also motivated me here [at Liverpool]. We are quite some points behind Arsenal but the season could be a very crazy one, a very strange one. But we have to be realistic and we're not thinking about the title at the moment."
It was Van Dijk's first World Cup and he added: "It was a great experience to lead the boys out there and it obviously comes with a lot of responsibility, even more than national football I would say. Things were disappointing in the end for us, that is also part of football and I know that. I've lost quite a bit already so it was a tough couple of days but then it was about switching back towards the most important things in life; my wife and kids."
Argentina goaded the Dutch with their celebrations, though Van Dijk did not complain about that, explaining: "It was a very intense game from start to finish for both sides. You obviously see me doing things that I normally don't do.
"[The shove on Paredes] was obviously something I don't normally do but it was the heat of the moment and we are all human beings, these things happen. They won, we lost through penalties and that is the hard reality."