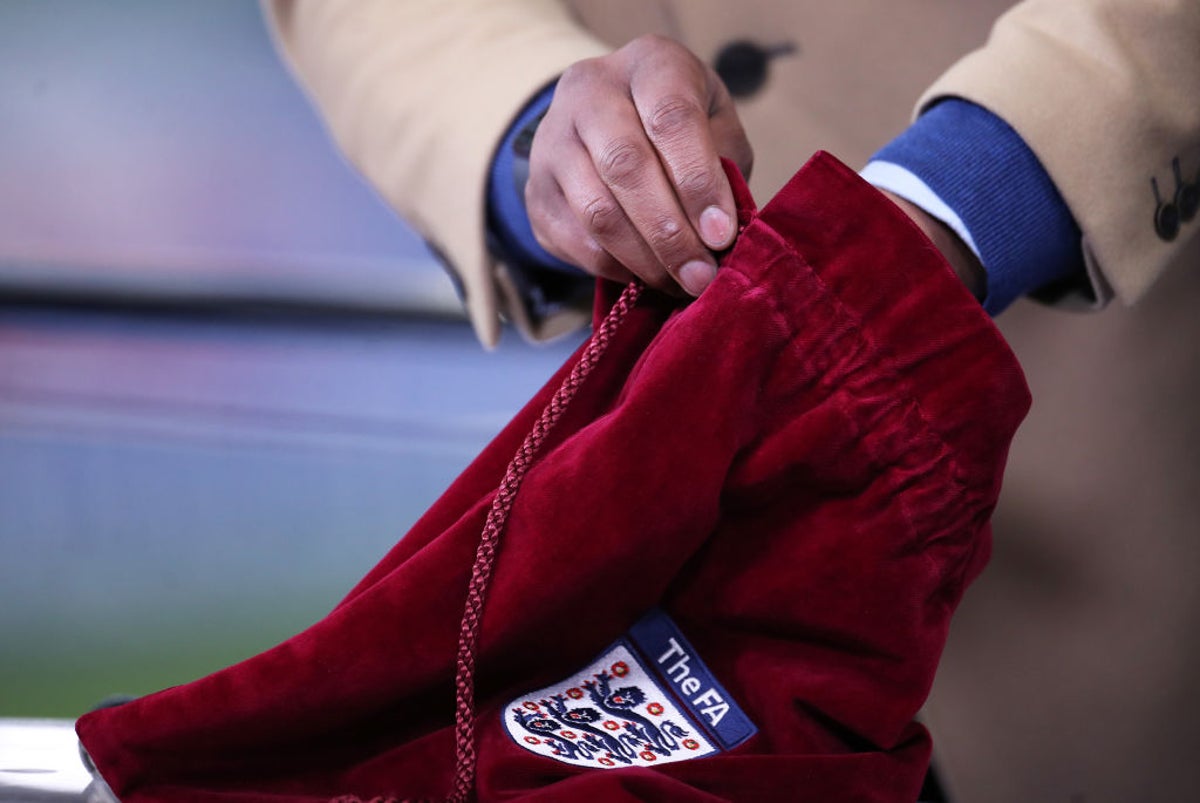 The FA Cup third round takes place this weekend as lower-league teams look to pull off a giant killing in football's oldest club competition.
There are three non-league teams to have reached this stage, as the Premier League and Championship clubs enter the fray.
Chesterfield host West Bromwhich Albion, Boreham Wood take on Accrington Stanley, before Wrexham visit Coventry City.
They will all hope to progress to the fourth round and meet one of the big Premier League sides, with leaders Arsenal completing the weekend's fixtures away to Oxford on Monday night.
Here's everything you need to know,
When is the FA Cup fourth-round draw?
The FA Cup fourth-round draw will take place at 7pm GMT on Monday 9 January, ahead of Oxford's match against Arsenal.
What FA Cup matches are on TV this weekend?
Friday 6 January
20:00 – Manchester United vs Everton – ITV 1
Saturday 7 January
12:30 – Gillingham vs Leicester – BBC One
17:30 – Coventry vs Wrexham – S4C (Wales)
18:00 – Sheffield Wednesday vs Newcastle – BBC One
20:00 – Liverpool vs Wolves – ITV 4
Sunday 8 January
14:00 – Cardiff vs Leeds – ITV 1
16:30 – Manchester City vs Chelsea – BBC One
Monday 9 January
20:00 – Oxford United vs Arsenal – ITV 1
FA Cup: Third-round fixtures
Friday 6 January
20:00 – Manchester United vs Everton – Live on ITV1
Saturday 7 January 2023
12:30 – Preston North End vs Huddersfield Town
12:30 – Tottenham Hotspur vs Portsmouth
12:30 – Gillingham – Leicester City – Live on BBC One
12:30 – Forest Green Rovers vs Birmingham City
12:30 – Crystal Palace vs Southampton
12:30 – Reading vs Watford
15:00 – Middlesbrough vs Brighton & Hove Albion
15:00 – Chesterfield vs West Bromwich Albion
15:00 – Boreham Wood vs Accrington Stanley
15:00 – AFC Bournemouth vs Burnley
15:00 – Fleetwood Town vs Queens Park Rangers
15:00 – Blackpool vs Nottingham Forest
15:00 – Hull City vs Fulham
15:00 – Millwall vs Sheffield United
15:00 – Shrewsbury Town vs Sunderland AFC
15:00 – Ipswich Town vs Rotherham United
17:30 – Brentford vs West Ham United
17:30 – Coventry City vs Wrexham AFC – Live on S4C
17:30 – Luton Town – Wigan Athletic
17:30 – Grimsby Town vs Burton Albion
18:00 – Sheffield Wednesday vs Newcastle United – Live on BBC One
20:00 – Liverpool vs Wolverhampton Wanderers – Live on ITV4
Sunday 8 January
12:30 – Derby County vs Barnsley
12:30 – Bristol City vs Swansea City
14:00 – Stockport County vs Walsall
14:00 – Cardiff City vs Leeds United – Live on ITV1
14:00 – Norwich City vs Blackburn Rovers
14:00 – Hartlepool United vs Stoke City
16:30 – Manchester City vs Chelsea – Live on BBC One
16:30 – Aston Villa vs Stevenage
Monday 9 January
20:00 – Oxford United vs Arsenal – Live on ITV1