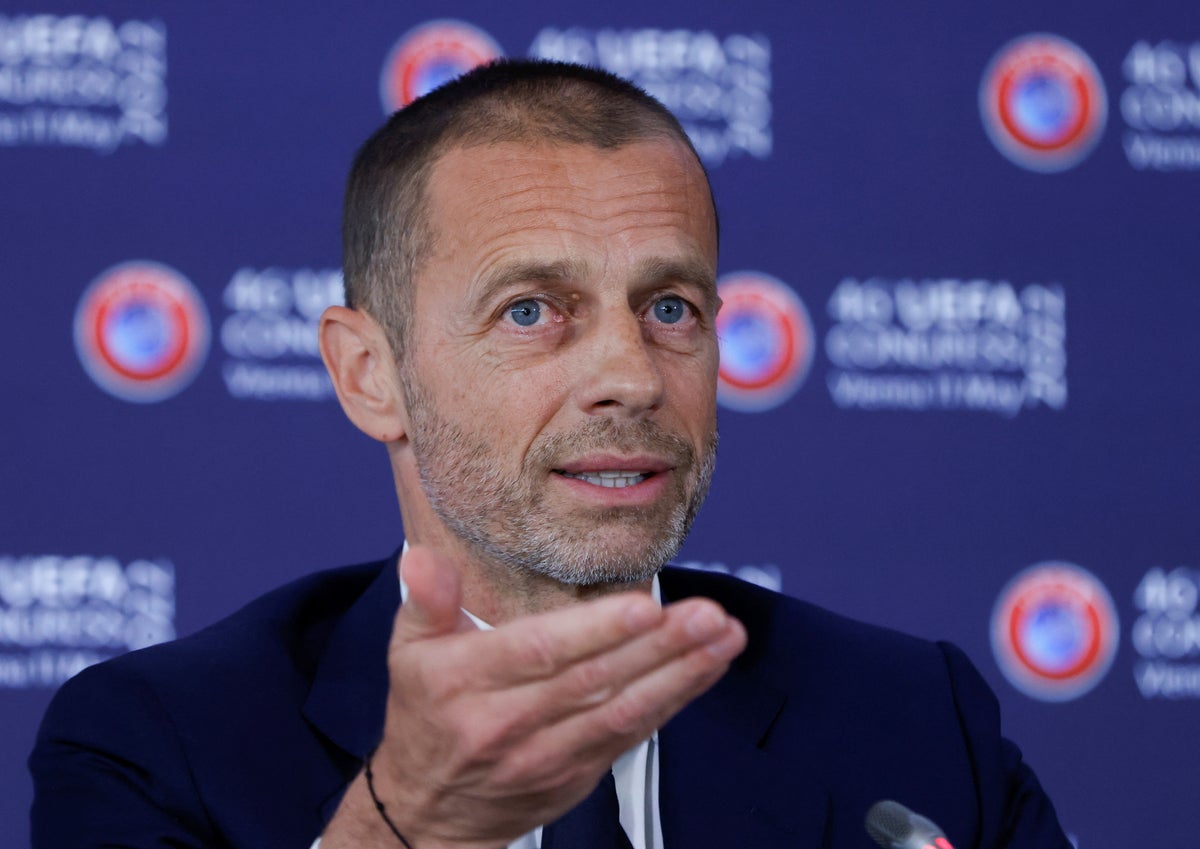 Uefa president Aleksander Ceferin pointedly appealed to "the unity of the European football family" in helping the game "bounce back" to "navigate through its darkest times", in his introduction to the body's annual benchmarking report, which happened to be published on the same day as the European Super League was relaunched. The Slovenian official did not refer to the controversial project by name but did refer to "recovering from unprecedented threats".
The report inevitably notes how the Premier League's financial strength is at an "unprecedented" high, with England the only "big five" country that outpaced its 2019 transfer activity, and that is distorting "a previously converging market".
Ceferin otherwise praised the "robustness and resilience" of the game, primarily in how supporters "were on the frontlines of defending proper football and European values" are now "filling the stadiums again" and "creating a magnificent atmosphere" while offering "a much-needed boost in revenues".
The report noted how a "steady recovery from the severe impact of the pandemic" is reflected in record revenues reported in early-reporting clubs for the 2022 financial year, and how they are 4/1% above the same levels for 2019, despite the lingering pandemic effects. It did warn that wages have also risen 16%, as Uefa's Director of Financial Sustainability and Research, Andrea Traverso, wrote that many of the figures paint a "concerning picture" that "should act as a call for more financial discipline" even amid "encouraging signs".
"While overall revenues have bounced back to pre-pandemic levels," the official says, "cost management has been lacking rigour."
Traverso points to how bank debt has grown by 51% while adding: "It is no surprise then, that investment funds and private equity investors have become very active in the football industry, confirming the current financial distress suffered by a sector that analysts consider highly undervalued".
Ceferin meanwhile praised the increasing popularity of the women's game, "as indicated by the enormous success of Euro 2022".
"I want to start with the fans, who proved once more to be the true essence of our beautiful game," Ceferin says. "First, they were on the frontlines of defending proper football and European values.
"Now, they are filling the stadiums again, creating a magnificent atmosphere that was missing in the last two years. At the same time, they offered unconditional support for their players on the pitch and a much-needed boost in revenues from home matches for their clubs.
"As football navigates through its darkest times," Ceferin goes on, "we must remember the lessons we learned during this period. And the one that I keep underlining is the unity of the European football family. We can overcome any threat or challenge by working together and remaining faithful to our beautiful sport."