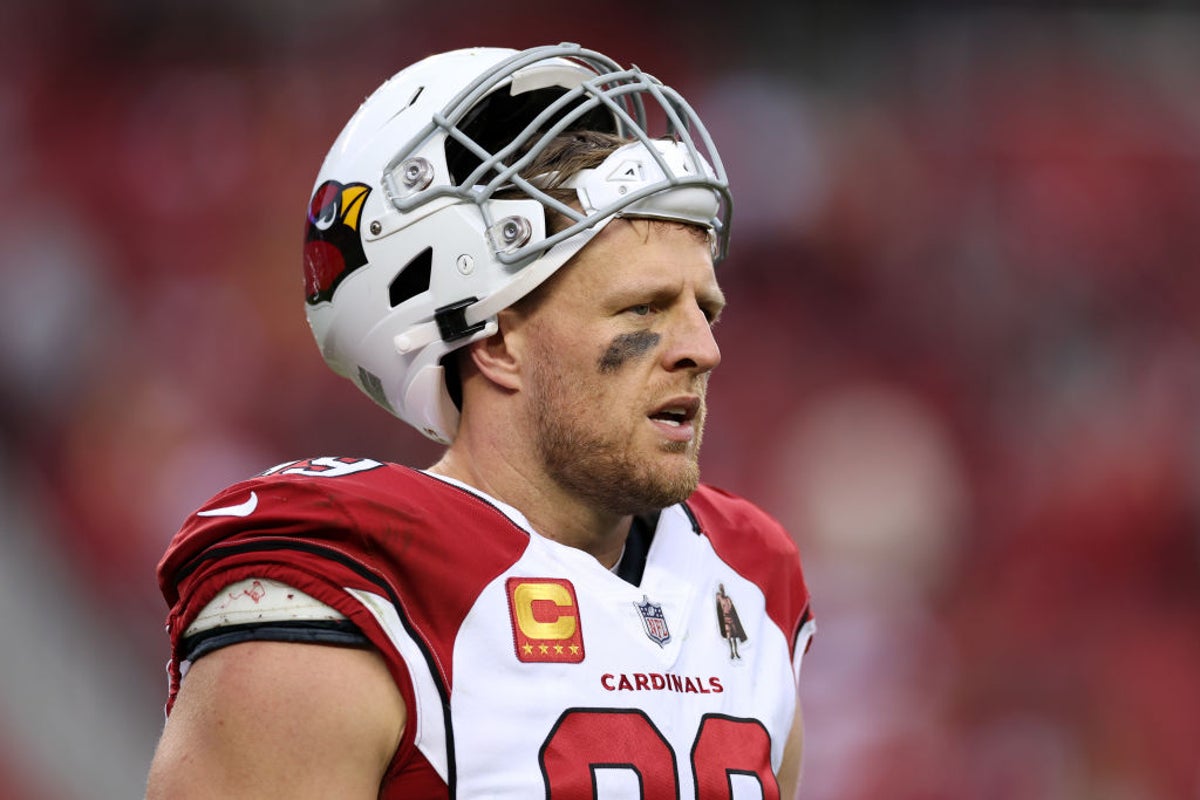 Retired NFL star JJ Watt took to social media to joke after he received a message asking him to attend a drug test by the NFL.
The former Arizona Cardinals and Houston Texans defensive end called a time on his career after his 12 seasons but the sport is clearly not willing to let go of him just yet.
The 33-year-old was sent a message on behalf of the NFL this week telling him that he'd been selected for a random drug test even after retiring from the sport.
Watt shared the full message which read: "This is Dillon on behalf of the NFL. You have been selected for a high dry blood spot test, please give me a call or shoot me a text when you can. Thank you."
He saw the funny side, however, and captioned the post: "I don't know what happens when you click "Report Junk" but I think I'm about to find out…"
The NFL has said that neither the league nor the union is aware of who is being tested and when.
Watt has seen the funny side on numerous occasions since his retirement, most recently after news that Tom Brady had filed a letter with the NFL to confirm his retirement. Watt took to Twitter to joke: "I was unaware there was paperwork… Definitely not gonna fill that out, but definitely retired."
The three-time NFL Defensive Player of the Year played his last game in January as the Cardinals fell to a 38-11 defeat against the San Fransisco 49ers. He had already confirmed his intent to retire in December when his newborn son, Koa, attended his first game.
In October last year, Watt was at the centre of controversy after he played against the Carolina Panthers just four days after he went into atrial fibrillation and had to get his heart shocked back into rhythm.