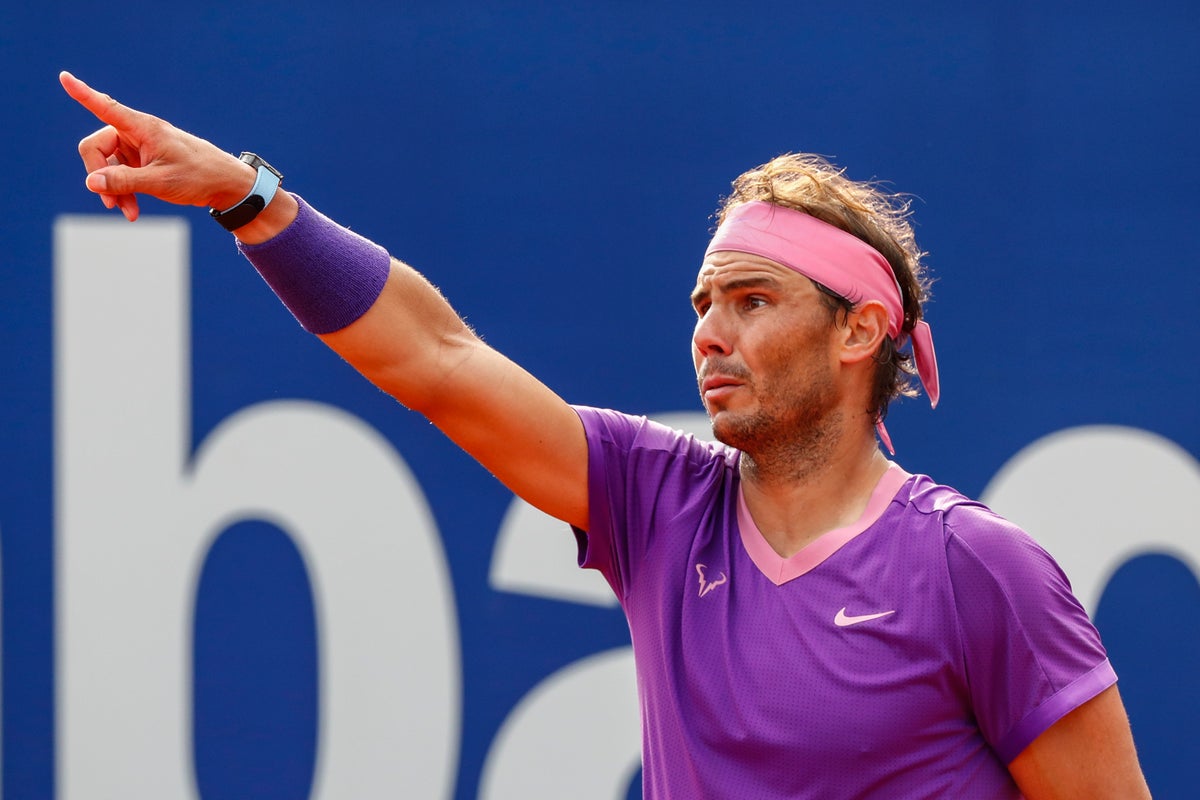 Rafael Nadal is doubtful to play at the French Open after pulling out of the Madrid Open due to an ongoing hip injury.
The issue with his psoas continues to hamper the Spaniard, with the Roland Garros champion at risk of missing the second grand slam of the season, which starts on 28 May.
Nadal will not be involved in next week's prestigious ATP clay court event, citing the need to change the course of treatment.
"It has been a difficult few weeks and months," Nadal said, with no timeline given for a return to the court. "As you know, I suffered a major injury in Australia, in the psoas (muscle). Initially, it had to be a six to eight week recovery period and we are now on 14. The reality is that the situation is not what we would have expected.
"All medical indications have been followed but somehow the evolution has not been what they initially told us and we find ourselves in a difficult situation.
"The weeks are passing and I had the illusion of being able to play in tournaments that are the most important in my career such as Monte Carlo, Barcelona, Madrid, Rome, Roland Garros, and for the moment I have missed Monte Carlo and Barcelona. I will not be able to be in Madrid, unfortunately.
"The injury still hasn't healed and I can't work out what I need to do to compete. I was training but now a few days ago we decided to change course a bit, do another treatment and see if things improve to try to get to what comes next."
The 36-year-old admits he does not know when he will be able to return to the match court, saying: "I can't give deadlines because if I knew I would tell you but I don't know. This is how things are now.
"I have no choice but to try to have the right attitude throughout this time, try to give myself the opportunity to compete in one of the tournaments that remains of the clay season and I have no choice but to work and be with the right mentality."
Nadal has won five of the last six French Open titles and boasts one of sport's most formidable records with 112 victories and just three defeats from 115 total matches across 18 years.
Nadal's last defeat on clay came in Rome last May against Denis Shapovalov, taking his record on the surface in 2022 to 9-3, with a 7-0 run in Paris.
Failure to play at Roland Garros would hand Novak Djokovic the advantage in the race to finish their careers with the most men's grand slam titles, with both men currently tied at 22 apiece.
Nadal dropped out of the top 10 for the first time since 2005 in March and is currently ranked 14th.