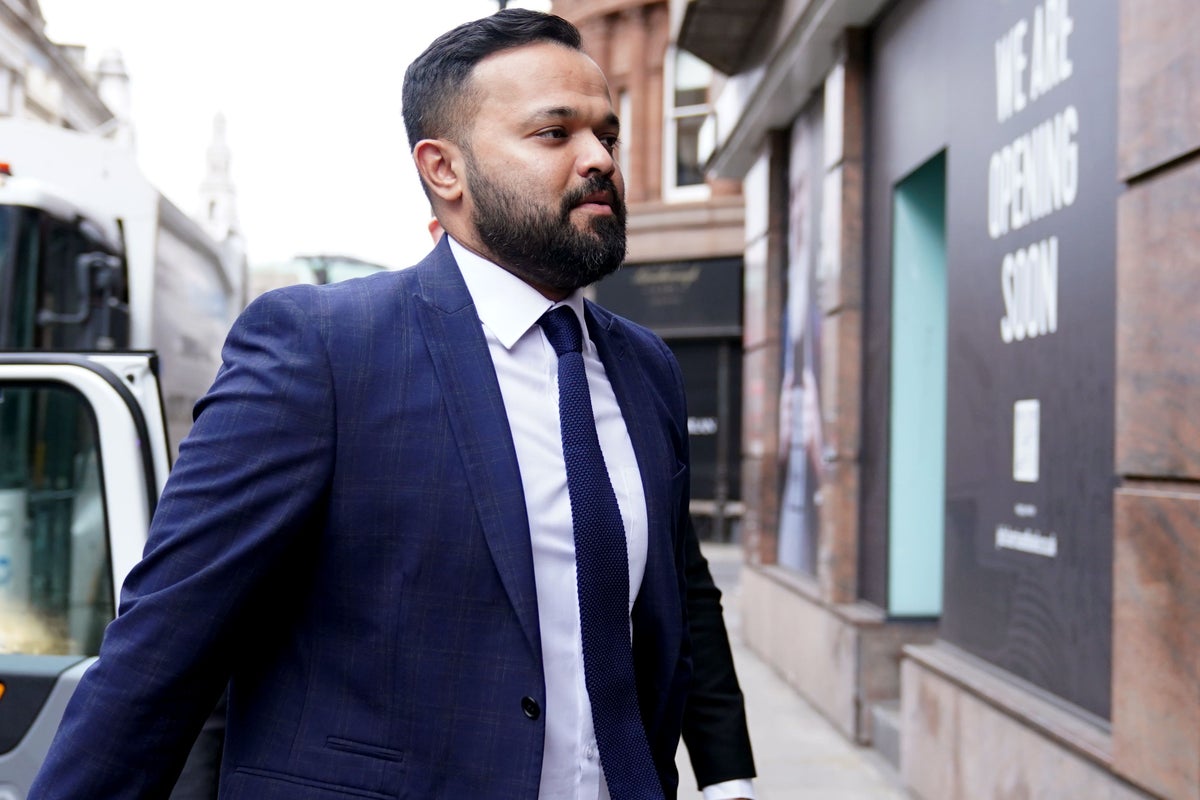 The public hearing into the Yorkshire racism case will recommence on Tuesday following three days of dramatic testimony last week.
The Cricket Discipline Commission panel heard final submissions in private on Monday as it deliberates whether former England captain Michael Vaughan made a racist remark to ex-Yorkshire team-mate Azeem Rafiq and three other Asian players in 2009.
Vaughan is alleged to have told Rafiq, Adil Rashid, Ajmal Shahzad and Rana Naved-ul-Hasan that "there's too many of you lot" before Yorkshire's T20 against Nottinghamshire.
The 48-year-old "completely and categorically" denied the allegation, and was questioned by the England and Wales Cricket Board's lawyer Jane Mulcahy KC on Friday.
However, Vaughan did apologise for some "disgusting" historical tweets which surfaced in 2021 and which Mulcahy said were "remarkably similar in tone to the allegation".
England bowler Rashid gave evidence on Thursday via video link from Bangladesh and backed up Rafiq's allegation about the "you lot" comment.
However, Yorkshire's former head of HR Liz Neto said she believed Rashid had been pressurised into corroborating the accusation.
"That's just not what he said to me," Neto said under cross-examination. "He told me on more than one occasion that he couldn't remember it."
Vaughan's lawyer Christopher Stoner KC had earlier criticised the thoroughness of the ECB's investigation and the governing body's failure to contact other players involved in the match, the umpires or a Sky camera operator whose footage formed part of the evidence.
Vaughan's solicitor Paul Lunt later revealed his firm had contacted five of the other six players on the Yorkshire team that day, all of whom had confirmed they had not heard the comment.
Rafiq, meanwhile, was accused of threatening to play the "race card" by Matthew Wood, a former personal development manager at the Professional Cricketers' Association, when discussing a new contract with Yorkshire.
Vaughan called the whole process a "terrible look" for cricket and told how his health and well-being has suffered as a result.
The CDC hearing was called after the ECB charged Vaughan, six other individuals and Yorkshire as a club in June last year, in relation to allegations first publicly aired by Rafiq in 2020.
Five of those individuals – Matthew Hoggard, John Blain, Tim Bresnan, Andrew Gale and Richard Pyrah – are having charges against them heard in their absence after they opted not to engage with the process.
The other – Gary Ballance – has admitted a charge of using racist and/or discriminatory language, while Yorkshire have admitted four charges, including one that it "failed to address systemic use of racist and/or discriminatory language over a prolonged period".
The hearing is scheduled to continue in private on Wednesday and Thursday.