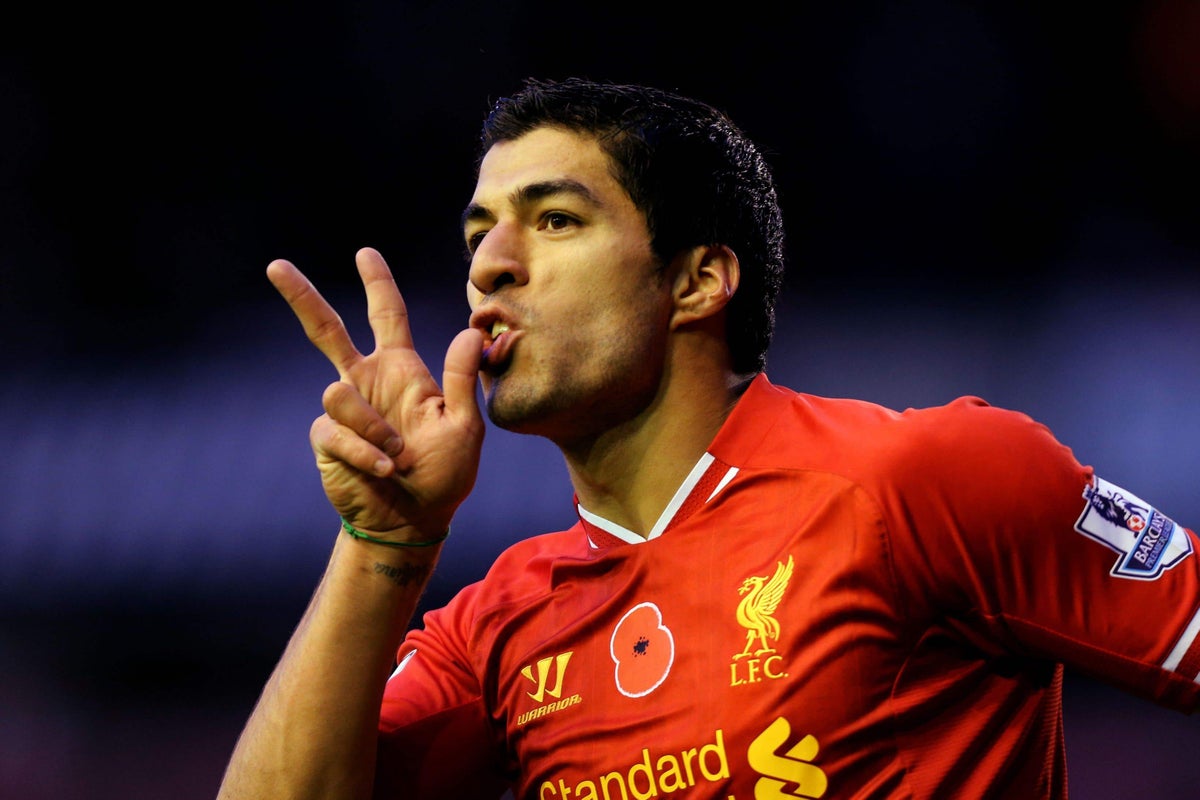 Liverpool and Luis Suarez reluctantly accepted the striker's eight-match ban for racially abusing Manchester United defender Patrice Evra on this day 11 years ago.
The suspension related to an incident during a 1-1 draw at Anfield in mid-October 2021, with Suarez also handed a £40,000 fine.
In announcing the decision on January 3, 2012, Liverpool made clear their action was by no means an acceptance of culpability and criticised the way the Football Association handled the investigation.
A club statement said: "It is our strongly held conviction that the Football Association and the panel it selected constructed a highly subjective case against Luis Suarez based on an accusation that was ultimately unsubstantiated.
"Mr Evra was deemed to be credible in spite of admitting that he himself used insulting and threatening words towards Luis and that his initial charge as to the word used was somehow a mistake.
"In its determination to prove its conclusions to the public through a clearly subjective 115-page document, the FA panel has damaged the reputation of one of the Premier League's best players, deciding he should be punished and banned for perhaps a quarter of a season."
Suarez, who had joined Liverpool in January 2011, also made a statement refuting accusations of racism.
"Never, I repeat, never, have I had any racial problem with a team-mate or individual who was of a different race or colour to mine," the Uruguay international said.
"In my country 'negro' is a word we use commonly, a word which doesn't show any lack of respect and is even less so a form of racist abuse.
"I will carry out the suspension with the resignation of someone who hasn't done anything wrong and who feels extremely upset by the events."
Suarez did not play between Boxing Day in 2011 and February 6, 2012. His second match back was against United, where he refused to shake Evra's hand before the match and later apologised.
Liverpool were strongly criticised for wearing T-shirts supporting Suarez ahead of the first match of his ban.