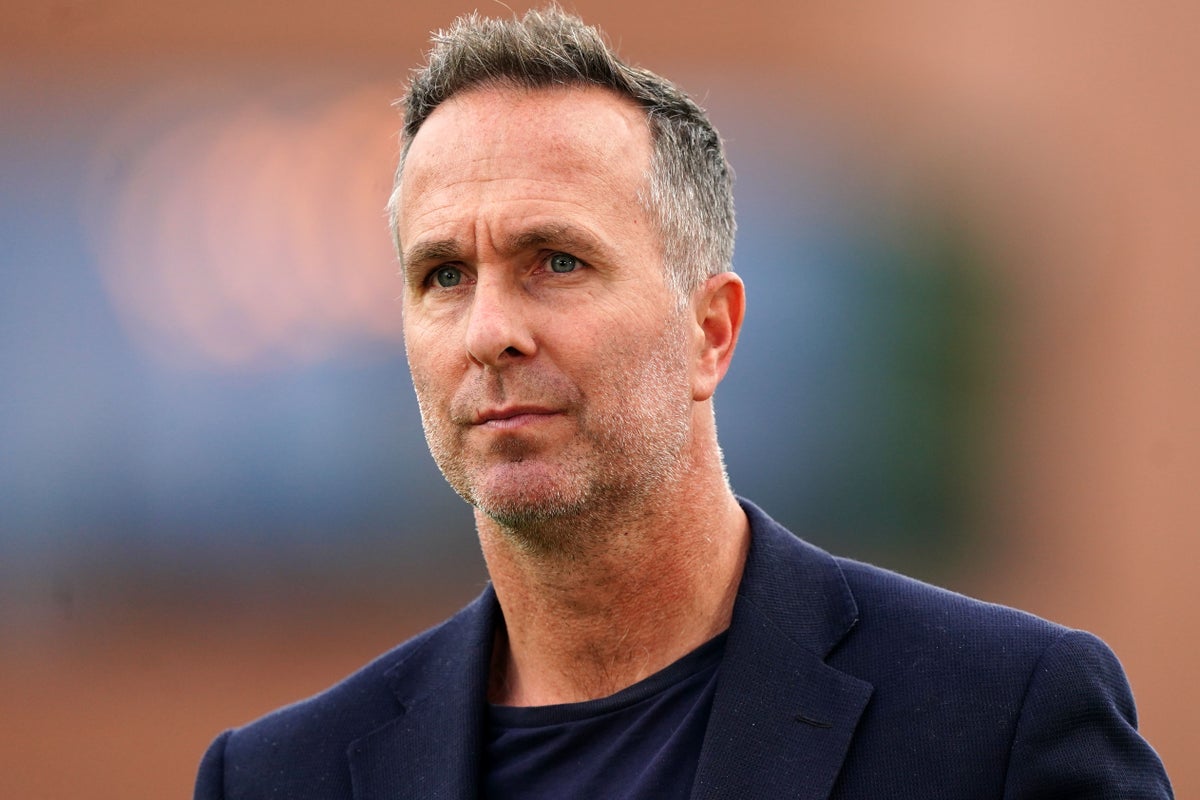 Former England captain Michael Vaughan will defend himself against allegations of racism at the Cricket Discipline Commission hearing into the Azeem Rafiq case on Thursday.
Vaughan and fellow former Yorkshire players Matthew Hoggard, Tim Bresnan, John Blain, Andrew Gale and Richard Pyrah all face charges related to the use of racially discriminatory language.
Rafiq, 32, first spoke out about his experience of racial harassment and bullying across two spells with the county in 2020.
The England and Wales Cricket Board brought charges against seven individuals, and Yorkshire, in June last year, with Rafiq succeeding in having the case dealt with in public by an independent panel.
Vaughan is alleged to have said to a group of Asian players that there were "too many of you lot, we need to do something about it". The 48-year-old denies the charge.
Another player, Gary Ballance, has already admitted a charge related to the use of racially discriminatory language. Yorkshire have also admitted four charges.
Hoggard, Bresnan, Blain, Gale and Pyrah opted not to attend the hearing, which CDC chair Tim O'Gorman said was "regrettable". Vaughan is the only respondent set to be there in person.
The ECB set out the cases against Hoggard, Bresnan and Blain on Wednesday.
ECB lawyer Jane Mulcahy KC said the "systemic use of racist or discriminatory language at Yorkshire during the relevant period" made it "more likely than not" that racist language was used by all three.
Hoggard and Ballance's admission that they used the term 'P***' when referring to Asian players, Mulcahy said, "increased the likelihood of other words or phrases of racist or discriminatory meaning being used".
Hoggard admitted using the term but denied any racist or discriminatory intent, Bresnan denied describing Asian women – including Rafiq's sister Amna – as a "fit P***" or "FP", and Blain denied calling Pakistani players 'P***' and 'P***s'.
Rafiq attended the hearing but was not called to speak due to the lack of respondents present. The panel said there was no need to question the former bowler owing to the "bundle" of evidence already accumulated.
The ECB will set out its cases against Gale and Pyrah in the morning before moving on to Vaughan.