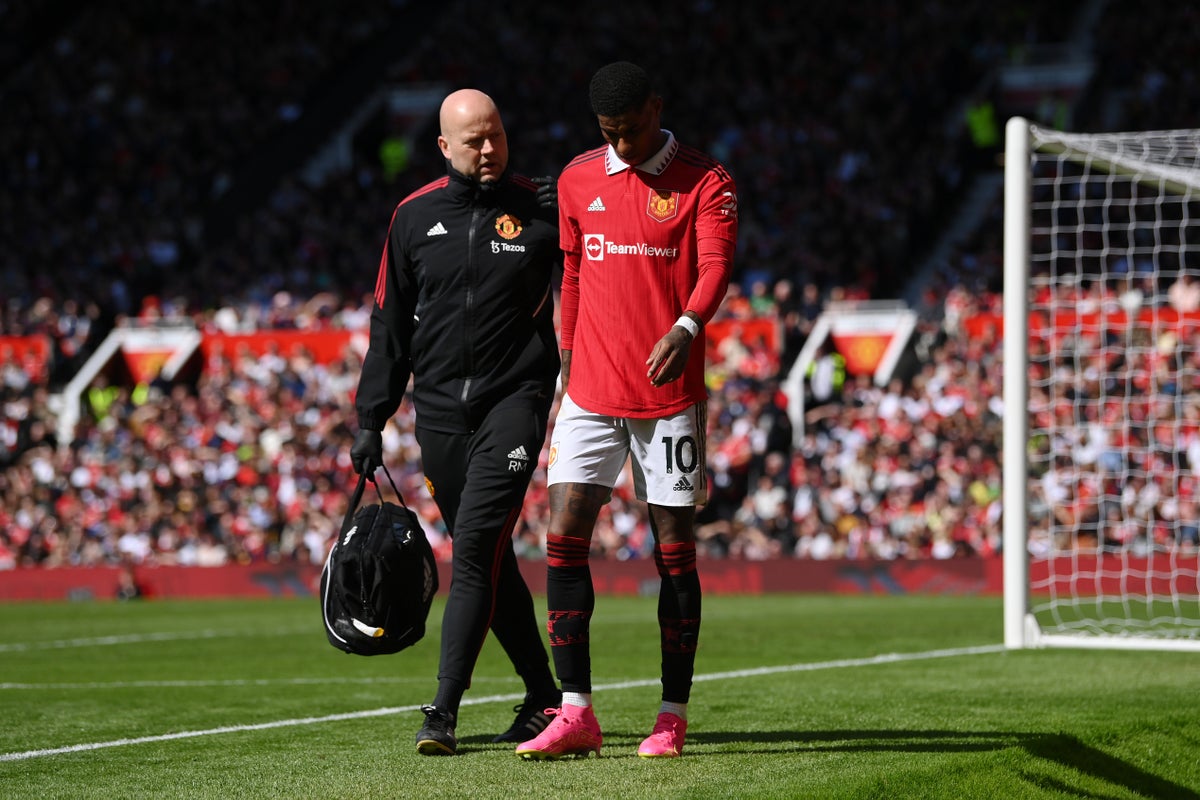 Marcus Rashford is expected to miss several matches with a groin injury, Manchester United have confirmed.
A club statement read: "Marcus Rashford will be unavailable for Thursday's UEFA Europa League quarter-final game against Sevilla because of a muscle injury.
"The forward was withdrawn in the 80th minute of Saturday's 2-0 Premier League win over Everton at Old Trafford and immediately headed to the dressing room for treatment.
"Subsequent assessment of the injury suggested that Marcus will be unavailable for a few games, but is expected to be back for the season run-in."
more to follow…