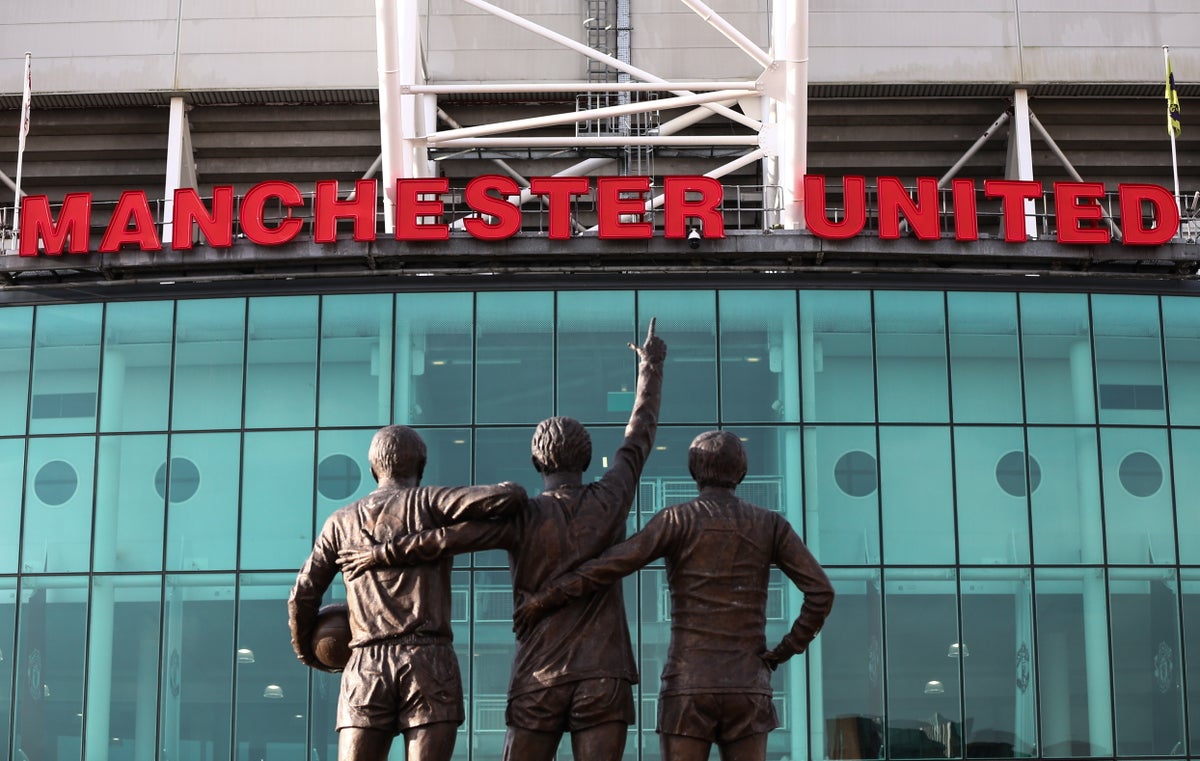 Uefa has been urged to prohibit Qatari state investors from any prospective takeover of Manchester United due to the conflict of interest arising from Qatar Sports Investment (QSI)'s ownership of Paris Saint-Germain.
Current owners the Glazer family are interested in selling Manchester United and although British billionaire Sir Jim Ratcliffe is so far the only party to have officially confirmed his interest, Qatar are being strongly linked with a bid for the club.
The Glazers have set an initial deadline of Friday for parties to declare their interest, although they may well extend that by two weeks to encourage more expressions of interest if they feel their £5bn valuation won't be met.
In a letter, seen by The Independent, with the subject 'Ensuring Uefa competition integrity', FairSquare Projects – a non-profit human rights organisation who work on accountability in sport and the impacts of authoritarianism – have written to Uefa president Aleksander Ceferin, copying in Uefa general secretary Theodore Theodoridis and Premier League chief executive Richard Masters. In the letter, they insist that Uefa should prohibit the sale of Manchester United to the Qatari government.
"We are writing to you in light of media reports that entities linked to the Qatari government are proposing a bid that would enable them to take a controlling stake in Manchester United," they write.
"In line with UEFA's rules aimed at protecting the integrity of its competitions, we would urge UEFA to outline a clear public position prohibiting any takeover of this nature. No consortium of Qatari investors capable of such an acquisition would be able to convincingly demonstrate their independence from the Qatari state."
A complicating factor for any Qatari bid is that QSI – a subsidiary of Qatar Investment Authority, the gulf state's sovereign wealth fund – already owns French giants PSG, leading to a potential breach of Uefa rules were they hold a controlling stake in another, rival club. It's possible that a private Qatari investor could make an offer, but the political structure of the state means no businessman is really "private", and a venture of this scale would still require high-level sanctioning.
FairSquare Projects believe any Qatari takeover of the Old Trafford club would contravene Uefa's statutes, given the ownership of PSG, and cite their concern at a Guardian report stating: "It is understood that those driving the Qatar interest are conscious of the Uefa rules and a solution is being sought… [which] could include trying to persuade Uefa to consider the possibility of adjusting or changing its regulations."
The non-profit human rights organisation go on to say that "a basic study of Qatar's political and economic system amply demonstrates the impossibility of any Qatari consortium proving itself independent of state influence, and thus separate from the ownership of PSG."
The letter also includes an accusation from anti-corruption organisation Transparency International that Qatar has "powerful patronage networks rooted in the royal family [that] continue to wield control over state resources with little transparency or accountability."
FairSquare Projects conclude that a Qatari takeover of Man Utd would be a threat to the very integrity of football in Europe.
They state: "Uefa's Statutes are very clear on the critical importance of ensuring that no single party can exercise control or influence over more than one club, and this is all the more important when the owners are states.
"State ownership of European football clubs jeopardises the integrity of the game, its proclaimed values and its sustainability. Any attempt by Uefa to change its rules to facilitate joint ownership of multiple clubs would hand the keys of European club football to autocratic states characterised by repression and the absence of the rule of law."