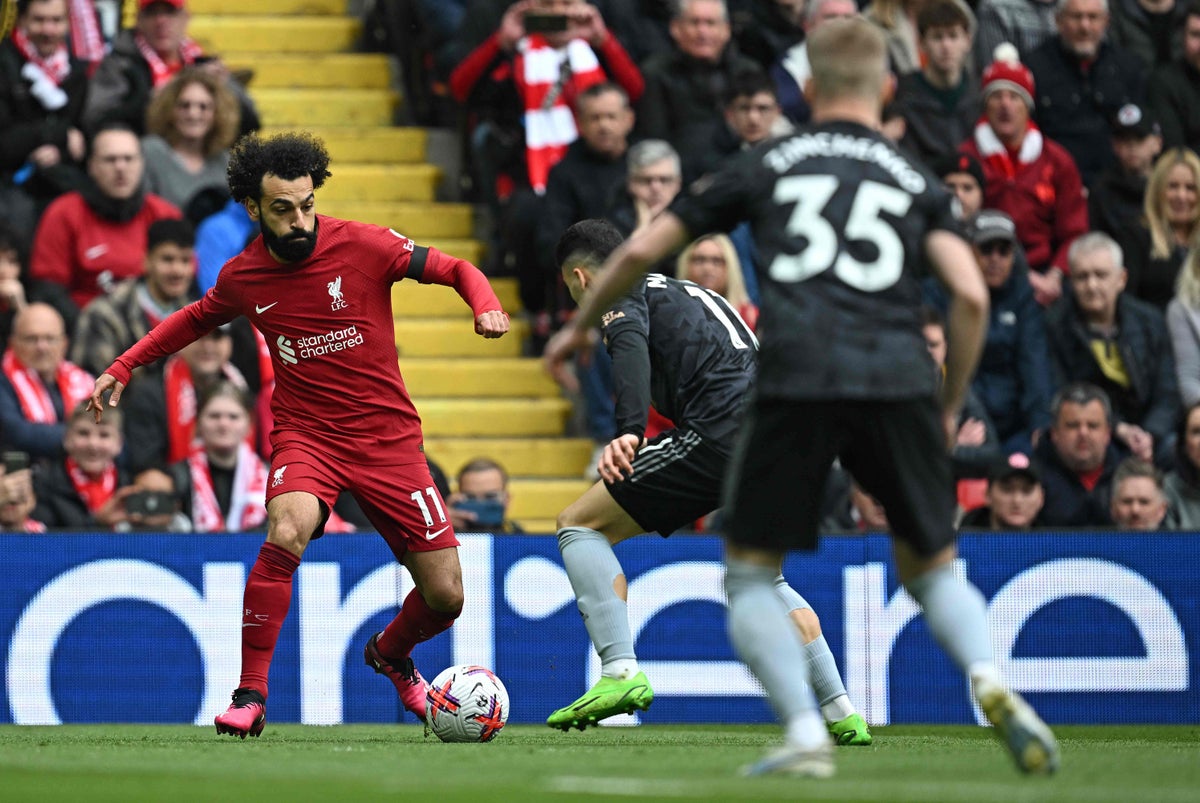 Mikel Arteta calls for Arsenal to keep a lid on their emotions at Anfield
The latest test of Arsenal's title credentials in the Premier League sees them head to Anfield to face Liverpool on Sunday.
Jurgen Klopp's team have habitually been far and away the superior side in recent seasons, both in head-to-head encounters and in terms of chasing silverware, but it's a total reversal this time around with the Gunners fighting for honours and the Reds miles off the pace.
A draw in midweek made it four without a win for Liverpool, including defeat to Real Madrid in the Champions League, and Klopp rang the changes in the Reds' lineup for that game with the likes of Mohamed Salah and Trent Alexander-Arnold left out of the team. They sit eighth in the table, now 13 points off the top four after yesterday's results.
Arsenal, meanwhile, have won six in a row to stay sustain a cushion over Man City at the top – but there's still little room for error if they want to end a near-two-decade wait to be crowned champions, as Pep Guardiola's men moved back within five points by thumping Southampton earlier in the weekend.
Follow all the action from Anfield with our live blog, below: