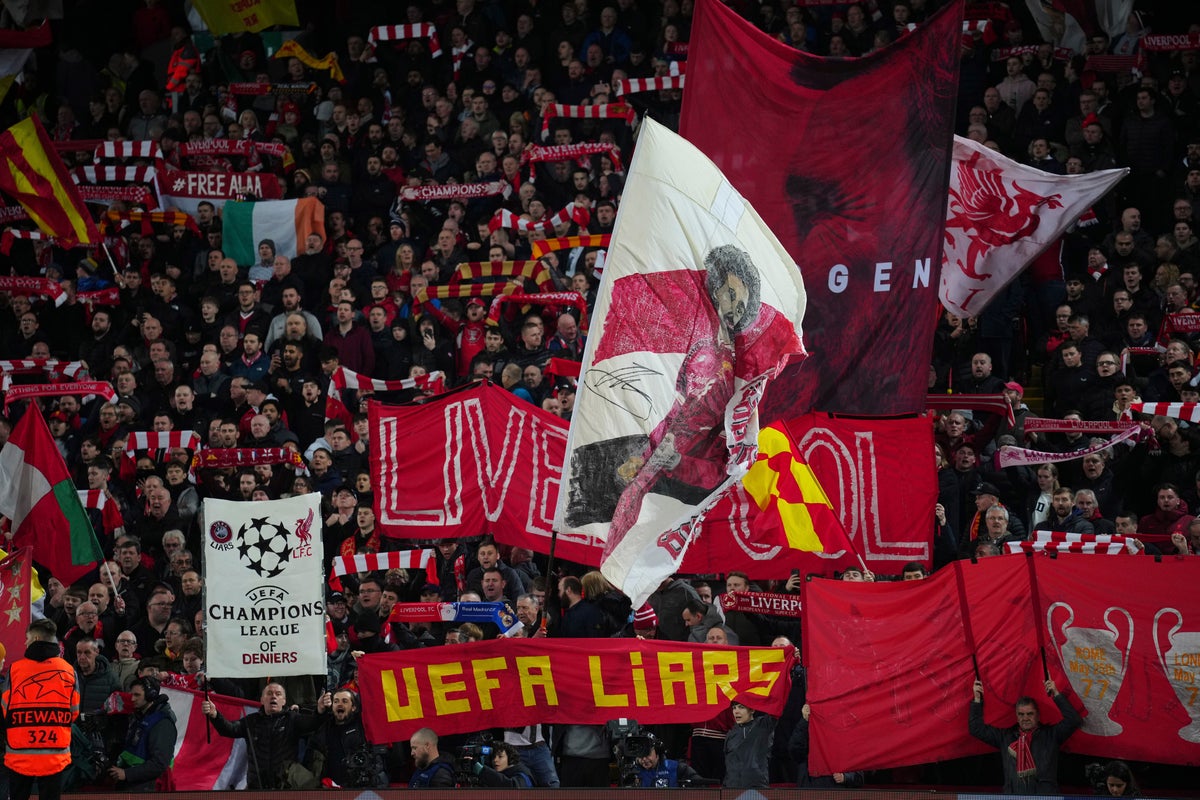 Liverpool fans made their anger with Uefa clear as they booed the Champions League anthem ahead of Tuesday night's clash with Real Madrid at Anfield.
Home supporters voiced their displeasure after last week's independent report put the blame for May's chaotic Paris final at the governing body's door.
'Uefa liars' read one banner in the Kop and the iconic Champions League anthem was drowned out by jeers and whistles.
A loud rendition of "f*** Uefa" then echoed around the ground before the last-16 first leg got underway.
Ahead of last season's final against Madrid, serious congestion problems outside the Stade de France saw thousands of fans penned in against perimeter fences and stuck in a motorway underpass.
Those same supporters, who had already been targeted by local youths trying to steal tickets, were then tear-gassed by police trying to alleviate further problems after a decision was made to close turnstile gates, but that only compounded the issue.
A report into the scenes found European football's governing body bore "primary responsibility for failures" which almost led to a "mass fatality catastrophe".