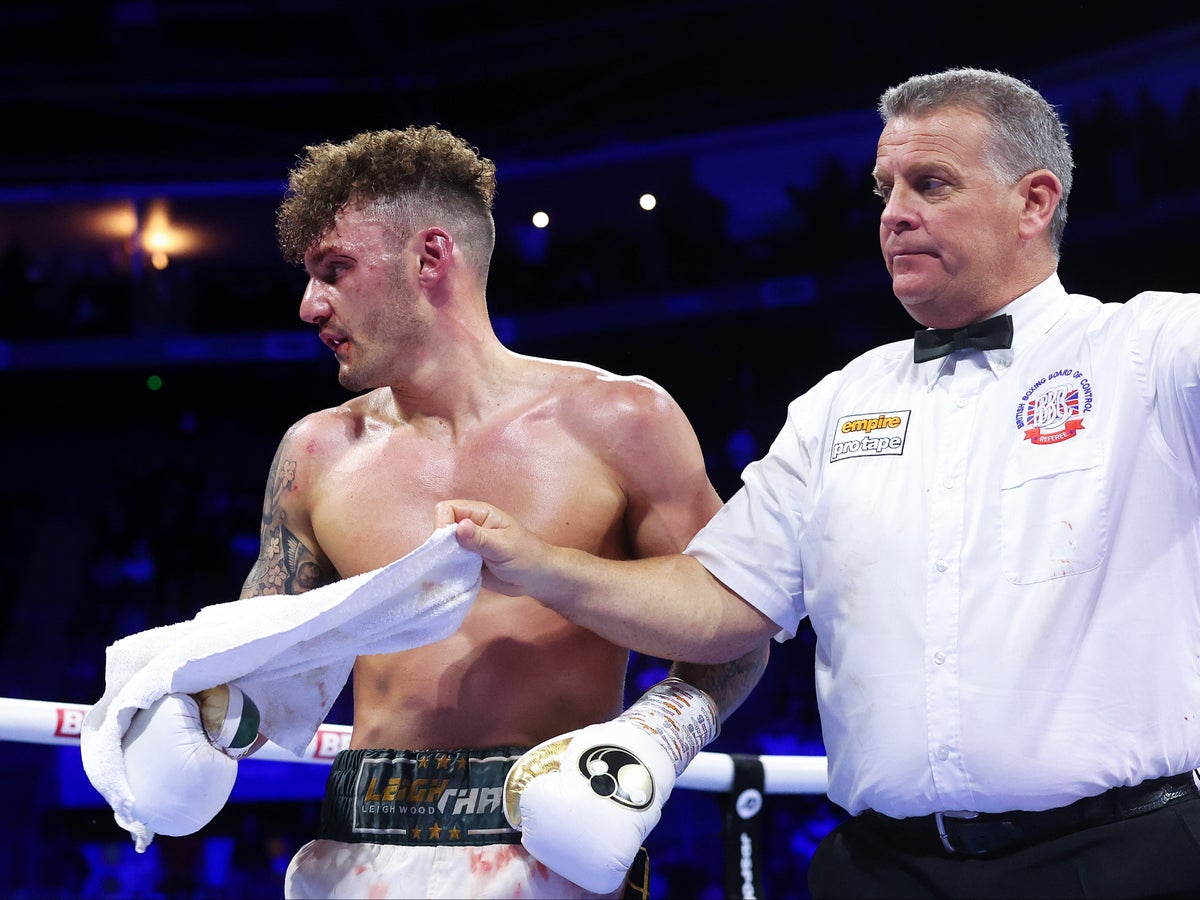 Leigh Wood suffered a controversial TKO loss in his hometown clash with Mauricio Lara on Saturday, as the towel came in after a knockdown in the seventh round.
Wood appeared to be leading five rounds to one as the main event crossed its midway point in Nottingham, but Lara produced a brutal left hook almost out of nowhere to floor the WBA featherweight champion late in Round 7. Wood beat the referee's count, but the 34-year-old's coach Ben Davison threw in the towel with around 10 seconds left in the frame.
Wood was quick to protest his trainer's decision, while Mexican Lara celebrated his title win across the ring.
Both fighters had predicted that the contest at Motorpoint Arena would not go past six rounds, and the bout began at a frantic pace.
Wood started in solid fashion but sustained a cut around his left eye after a clash of heads, and Lara, 24, smeared the Briton's blood around the champion's face during a punishing sequence in Round 2.
Wood, staggered by a one-two at the end of that round, responded positively, however. The hometown fighter continually timed his right cross to perfection over the course of the next four rounds, backing up Lara and building a healthy lead.
The 34-year-old continued to impress in the seventh round, although Lara began to sneak through some left hands and ultimately dropped Wood with a hook, late in the frame.
Wood was able to stand before the referee's count was up, but as the champion prepared to resume boxing, the towel came in from his corner.
When later asked by DAZN whether he was okay to continue, Wood said: "Yeah, I'm a fighter, you know? I want to go until I can't see anything anymore.
"[But with the knockdown], I made a mistake and I paid for it."
More follows…