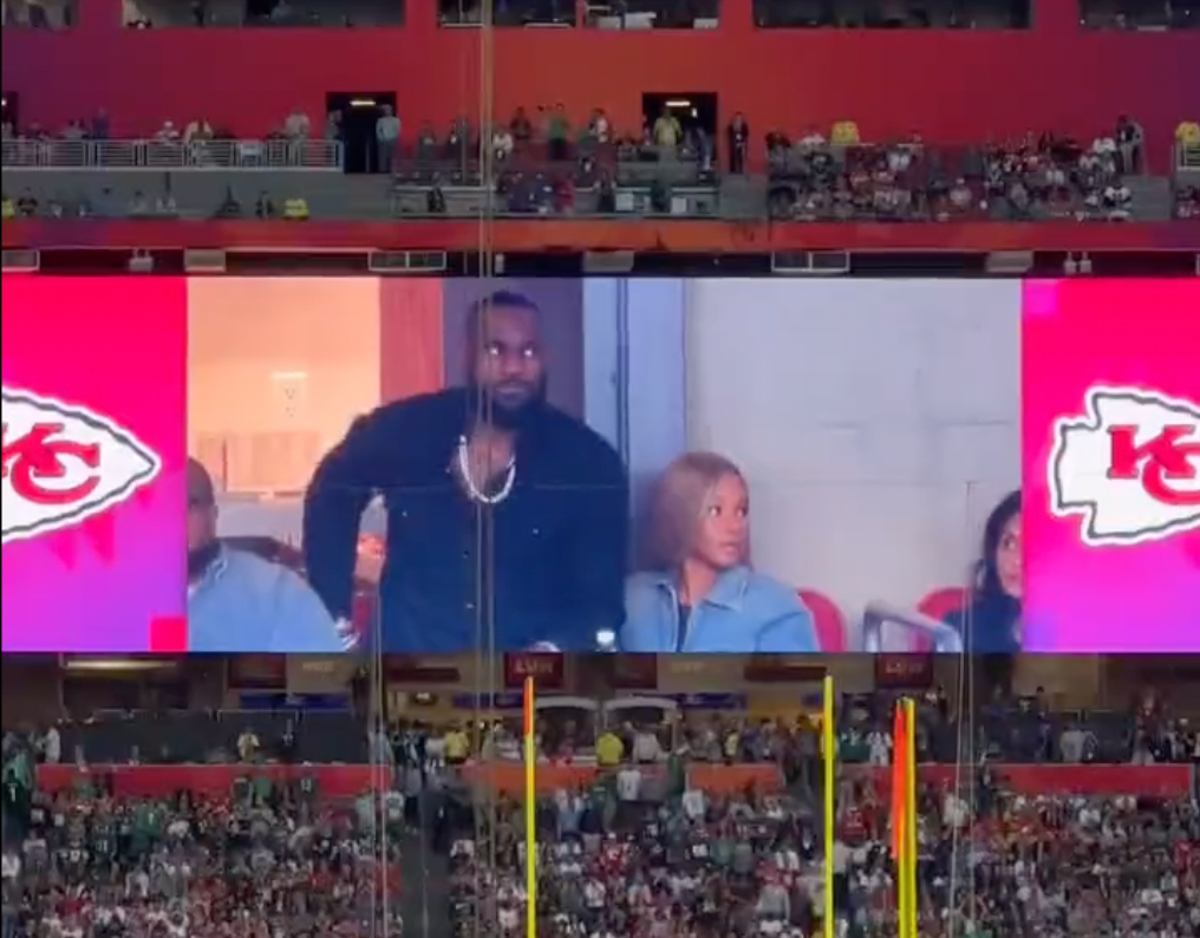 LeBron James was greeted with boos from fans at the this year's Super Bowl in Glendale, Arizona when he was shown on the scoreboard, but the NBA's new all-time scoring leader had a response ready.
James was taking in a classic Super Bowl encounter between the Kansas City Chiefs and Philadelphia Eagles when his face was shown on the stadium scoreboard.
There was audible booing around State Farm Stadium, but James seemed unperturbed — holding his index finger aloft and then putting an imaginary crown on his head, a nod to his longtime nickname King James.
The Akron, Ohio native has reason to be in good spirits: last week, James broke the all-time scoring record held by the great Kareem Abdul-Jabaar during the Los Angeles Lakers' game against the Oklahoma City Thunder. James, who is 38 and has won four NBA titles, scored the 38,388th point of his career on a fadeaway jumper with 10.9 seconds left in the third quarter.
His achievement was heralded throughout the sporting world, but Lakers players don't often get a positive reception in the Phoenix area — and Sunday's Super Bowl was no exception. James, a longtime fan of the Dallas Cowboys, may have been pleased to see the Cowboys' divisional rival Phildelphia fall in the last seconds of Sunday's game.
James, who has missed the Lakers' last two games with an ankle injury, was just one of a number of celebrities to take in the Super Bowl in person on Sunday. Twitter and Tesla's Elon Musk watched the game with right wing media mogul Rupert Murdoch, while Jay-Z and Paul McCartney were also on hand to watch the game and Rihanna's halftime show.
The Lakers, meanwhile, are currently struggling — mired in thirteenth place in the Western Conference and on course to again miss the playoffs this year. They play the Portland Trail Blazers in Oregon on Monday night.