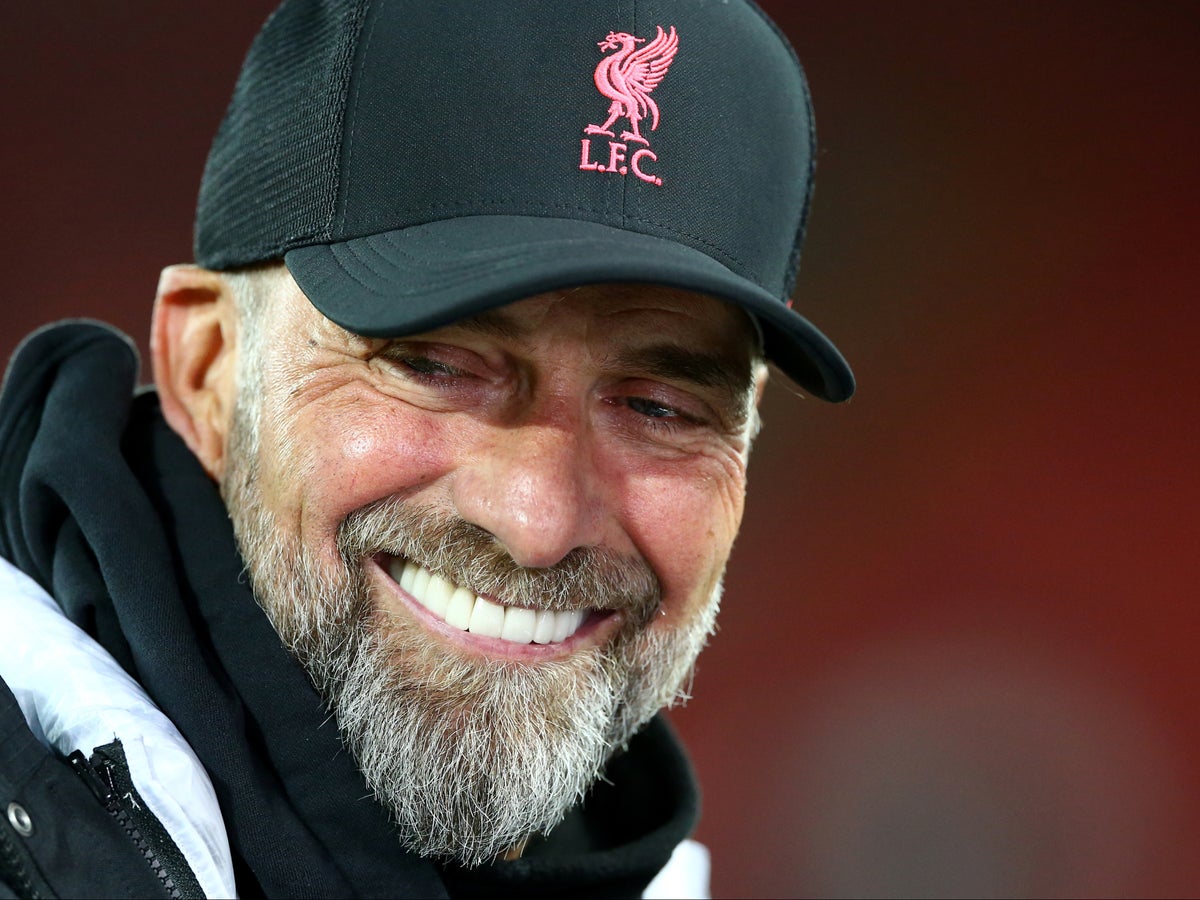 Jurgen Klopp will bring up 1,000 games in management on Saturday by saying he is blessed to have the best job in the world but also the only job he is capable of doing.
Klopp has managed 999 matches for Mainz, Borussia Dortmund and Liverpool and joked that it has turned his beard grey, while wondering if that is a product of life at Anfield.
He has been inducted into the League Managers Association's 1000 club, with a tribute from Sir Alex Ferguson, but smiled that he has not had 1000 good games.
But he reflected his career was almost over before it started when Mainz could have been relegated to the third division in Germany. Instead, he has gone on to win two Bundesliga titles, the Premier League, the Champions League, the Club World Cup, the FA Cup and the League Cup in his 22 years in the dugout.
His 1000th match will be against Chelsea and Klopp said: "It is a massive thing. I did the job for the clubs I loved. It is a crazy number but the beard is now really grey. That was not the case when I arrived here. I am not sure if that is because of the age and Liverpool.
"It is for me the best job in the world. It is not a relaxing job, not a job where you have a lot of holiday but I love it. I feel blessed I can do it because it is pretty much the only job I can do. I am fine with the excitement, the pressure, the outstanding moments and the less good moments. It is part of the deal. Nobody wins all the time. I knew that early. Perhaps people should get an honour for 1000 good games – I am not sure anyone would get that."
Klopp had been a player at Mainz and initially took charge on a caretaker basis, with a flying start necessary to save them and ensure he was not soon forgotten.
"I don't know that at that time that I want to do the job for the rest of my life," he said. "From the first seven games, I think we won six. If we lost one more I think we would be relegated. If we win five it is an outstanding number and we go down to the third division and a promising coaching career would be finished before it started."
He also argued that there was less pressure on him when he started because there was less outside noise. "Twenty-two years ago when I became a manager did we have smartphones? No. Great times, it means much less information. I analysed games with a video recorder and a DVD; that is how I started. When you wanted to know what the outside world thought, you have to ask somebody or open a newspaper."