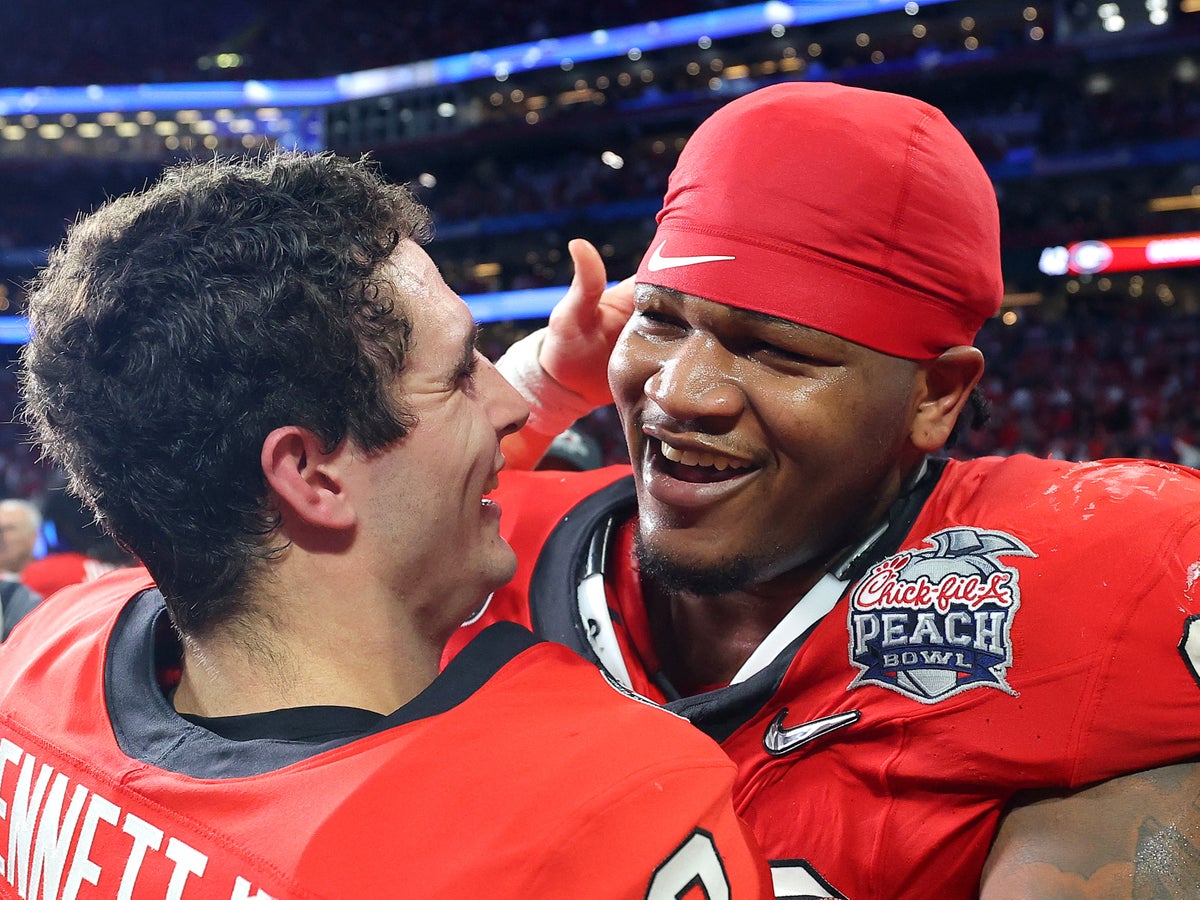 Related video: Will The Seahawks Draft A QB In This Year's Draft?
Jalen Carter, the former Georgia Bulldogs player and one of the top prospects in the upcoming NFL draft, faces charges of reckless driving and racing in connection to the car crash in which a teammate and a member of staff died.
The arrest warrant was issued Athens-Clarke County Police Department on Wednesday.
It states that Mr Carter was racing in his 2021 Jeep Trackhawk against the 2021 Ford Expedition driven by staffer Chandler LeCroy, 24, in the lead-up to the crash on 15 January, according to ESPN.
The news comes just hours after The Atlanta Journal-Constitution reported that Mr Carter was allegedly present at the crash scene and subsequently changed his story of what had happened when speaking to law enforcement.
Ms LeCroy and Bulldogs offensive lineman Devin Willock were killed in the crash. Police initially said the crash only involved one vehicle.
Mr Carter is currently in Indianapolis, Indiana, taking part in the NFL scouting combine, according to ESPN.
In Georgia, reckless driving and racing are misdemeanours.
"It is my understanding that Mr Carter is making arrangements to turn himself in," said Lt Shaun Barnett of the Athens-Clarke County Police Department.