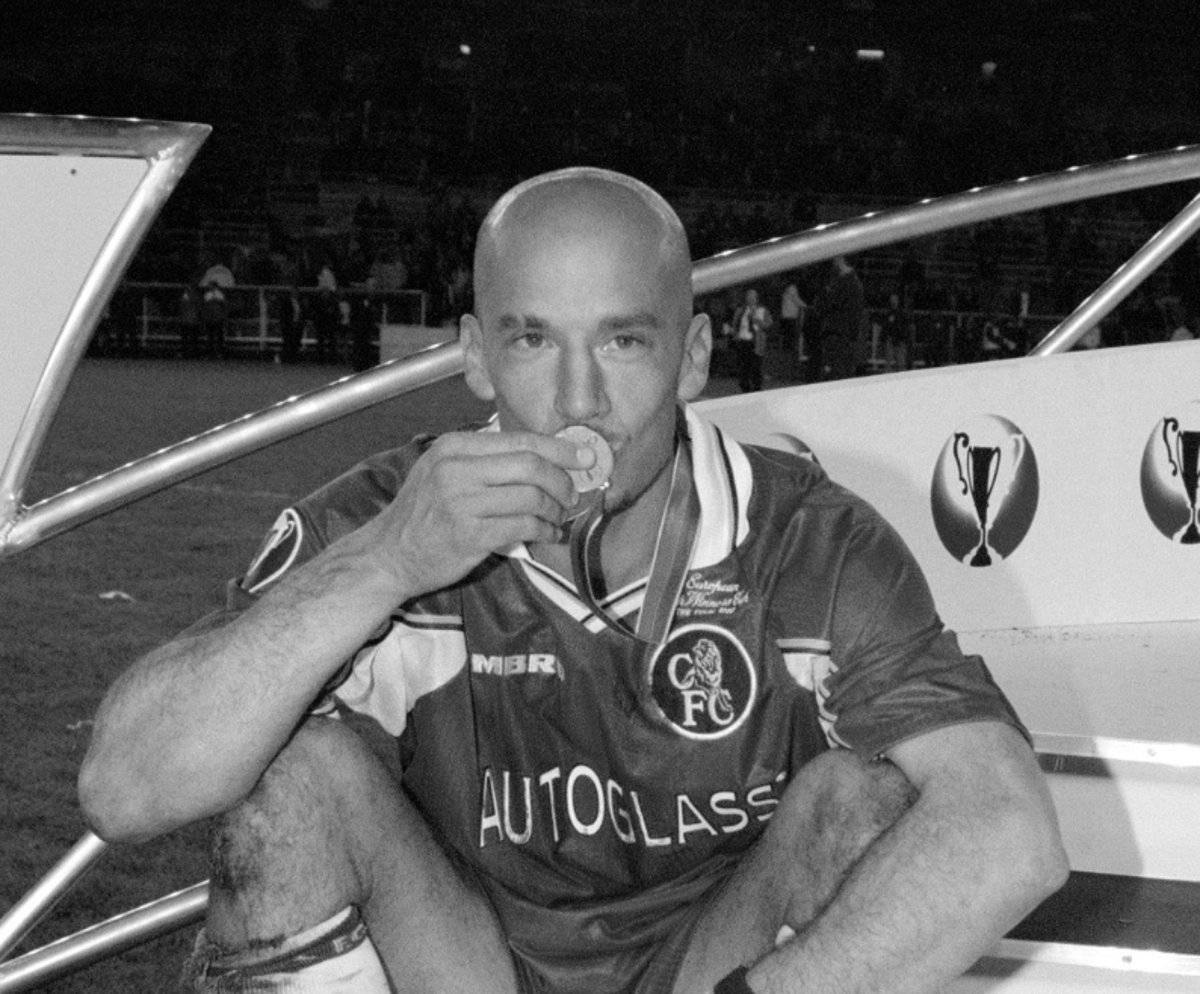 Chelsea led the tributes to former player and manager Gianluca Vialli after his death at the age of 58, describing him as "a legend to us and to all of football."
Vialli had recently been working with the Italian national team but took a step back from his duties when his health worsened, as he battled a second bout of pancreatic cancer.
The former striker played for Chelsea between 1996-1999 before then converting to a player-manager and then full-time boss, becoming the first Italian to manage in the Premier League.
He won two FA Cups, the League Cup and UEFA Cup Winners' Cup during his time at Stamford Bridge and was a firm fan favourite with Blues supporters.
After news of his passing surfaced, Chelsea tweeted: "You'll be missed by so many. A legend to us and to all of football. Rest in peace, Gianluca Vialli."
The Chelsea Supporters' Trust described Vialli as a "foundational pillar" in ushering in a trophy-laden era at Stamford Bridge.
"The CST is deeply saddened to learn of the passing of Chelsea legend Gianluca Vialli," a statement read. "He was a foundational pillar of restoring the club's identity and led the club to win the FA Cup, League Cup, UEFA Cup Winners Cup and UEFA Super Cup.
"Even after his time at Chelsea, Gianluca was Chelsea through and through. He was a frequent visitor to Stamford Bridge and he was loved by everyone at our football club.
"The thoughts of the CST board and all our members around the globe are with Gianluca's family at this difficult time. Thank you, Gianluca. We will miss you."
Vialli, after departing Chelsea in 2000, went on to coach Watford for one season from 2001-02 and the Hornets paid their respects too: "All at Watford FC are saddened to learn of the passing of our former manager Gianluca Vialli.
"Our thoughts are with his family and friends."
Vialli, capped 59 times for Italy, was part of the Italy squad who finished third at their home World Cup in 1990.
He also won two Serie A titles – one at Sampdoria, one at Juventus – four Coppa Italia titles and one Champions League, as captain at Juve in 1996.
Both Sampdoria and Juventus tweeted: "Ciao Gianluca."
Sampdoria added in an emotional article on their website: "You gave us so much, we gave you so much: yes, it was love, reciprocal, infinite. A love that will not die today with you.
"We will continue to love and adore you because – as you well know – you are better than Pelé. And because, despite everything, our beautiful season is destined to never end."
"We will remember you as a boy and a relentless centre-forward, because heroes are all young and beautiful and you, since that summer of 1984, have been our hero. Strong and beautiful, with that 9 printed on the back and the Italian flag sewn on the heart."
Graeme Souness, who played with Vialli at Sampdoria, paid an emotional tribute on Sky Sports: "I can't tell you how good a guy he was. Forget football, he was just a gorgeous soul. He was just a truly nice human being.
"He was just fabulous to be around. He was such a fun-loving guy, full of mischief, wonderful footballer and a warm human being.
"People will say things about his magnificent football ability, and correctly so, but above all that what a human being. My condolence go to his family – the kids were blessed to have a dad like that, his wife was blessed to be married to a man like that."
More recently Vialli was the delegation chief of the Italian national team, working with head coach Roberto Mancini, and was on the touchline as Italy won last year's European Championship at Wembley.