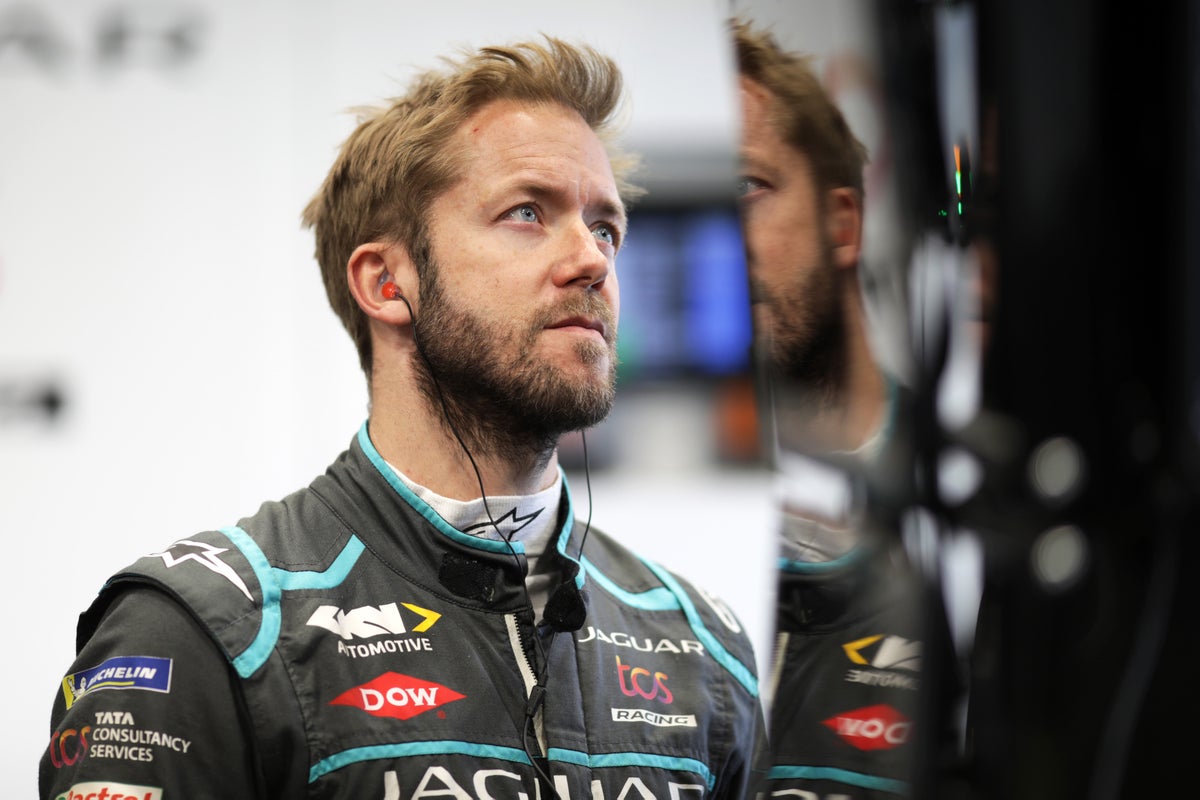 If you needed a microcosm of Sam Bird's difficulties in 2022 – his worst season in Formula E to date – it came at his home weekend in London. The penultimate round of the Championship saw the Brit break his hand in the heat of battle around the ExCeL and despite finishing the race, he was absent from the season-concluding double header in Seoul. A staple of the series since its inception in 2014, it was the first ePrix Bird had ever missed.
While his last race was indeed in London, it was not that late summer afternoon in July. In partnership with his Jaguar team and their primary sponsor, TCS, Bird ran the London Marathon in October for the first time; an event where his preparation was hindered due to the fallout from the hand injury. Yet it allowed him to harness his energy in a different way to his usual preparation techniques for a race behind the wheel. More than that though, he tells The Independent, was an appreciation of the extremities people go to just to compete and finish.
"I used to think a half marathon was difficult, but now I don't feel the same," he says, on a topic he talks about with more passion than the day job. "A full marathon is really hard. The last seven miles are hell. The moment you stop, and feel like you need to walk, it's game over.
"It's a wonderful experience. Your fitness doesn't matter, I'm not a professional runner and I never will be. You had some people complete in over 10 hours but they still did it and raised money. How cool is that?! That's almost more inspiring than an elite athlete running it in a quick time, when you have somebody that physically finds it super challenging yet they complete it for the greater good.
"You've got to keep moving forwards, keep putting one foot in front of the other."
But what, you may be asking, does any of this have to do with the start of the new Formula E season on Saturday in Mexico? Well, for Bird, the 26-mile test of endurance represents in many ways his efforts in Formula E. A veteran of the all-electric series which continues to expand and conquer corners of the globe – corners even Formula 1 is yet to touch – Bird's best finish in the Championship was third place in the 2017-18 season.
Last season, too, was his first without a podium or a win. Similarly, on Marathon day, the 36-year-old crept just over his three-hour target. Even more reason, therefore, to head into this season – with a new breed of car as Gen3 makes his debut in Mexico City – all guns blazing.
"Last year was difficult," he says. "It wasn't ideal, was it? You always want to be at the front of the field so when that's not the case, it's quite hard to swallow. But Gen2 is done. It's quite nice I'm now literally able to start with a clean sheet of paper.
There wasn't too much of an excuse for Bird last year either. While he finished a lowly 13th, Kiwi teammate Mitch Evans was the runner-up to champion Stoffel Vandoorne. The first time he's ever finished outside the top-10 is a wrong Bird is keen to right.
"I believe Gen3 will suit my style," he adds. "It's a very different approach, and we continue to learn and improve our understanding of the car every day, but this particular vehicle is more suited to how I want to drive.
"Then again, proof will be in the stopwatch when I get out there."
Amid a plethora of rule changes and new venues, it's a vital campaign after last year's underachievement. Whisper it quietly, but there is a monkey to get off the back too. Bird is in the top-five for the most races in Formula E yet, in a group which includes ex-Formula 1 drivers Sebastien Buemi and Jean-Eric Vergne, the Jaguar driver is the only one not to have won a Championship. So, if the resources are given to him, could this year be the year?
"From testing in Valencia, we can take away that we will be there or thereabouts," says a cautiously optimistic Bird. "Everybody will make a jump in Mexico.
"I used to think about my season with a numerical position but actually I've now changed my thought process slightly. Now I'm looking at it from a viewpoint of personal peak performances. I want to reach more prime performances far more often and, if I can do that, I know that I can be strong enough to merit decent points. I've got every faith in Jaguar that we can deliver and improve at a similar if not better rate than our opposition."
Year nine. Gen3. Title No 1? Whatever transpires over the next seven months – when the season concludes in his home city at the end of July – Bird emphasises that it's set to be the greatest FE season yet.
"It's a very important year for myself Jaguar and Formula E," he states. "In fact, I think it has the potential to be the biggest yet for all three. And let's hope that is the case."