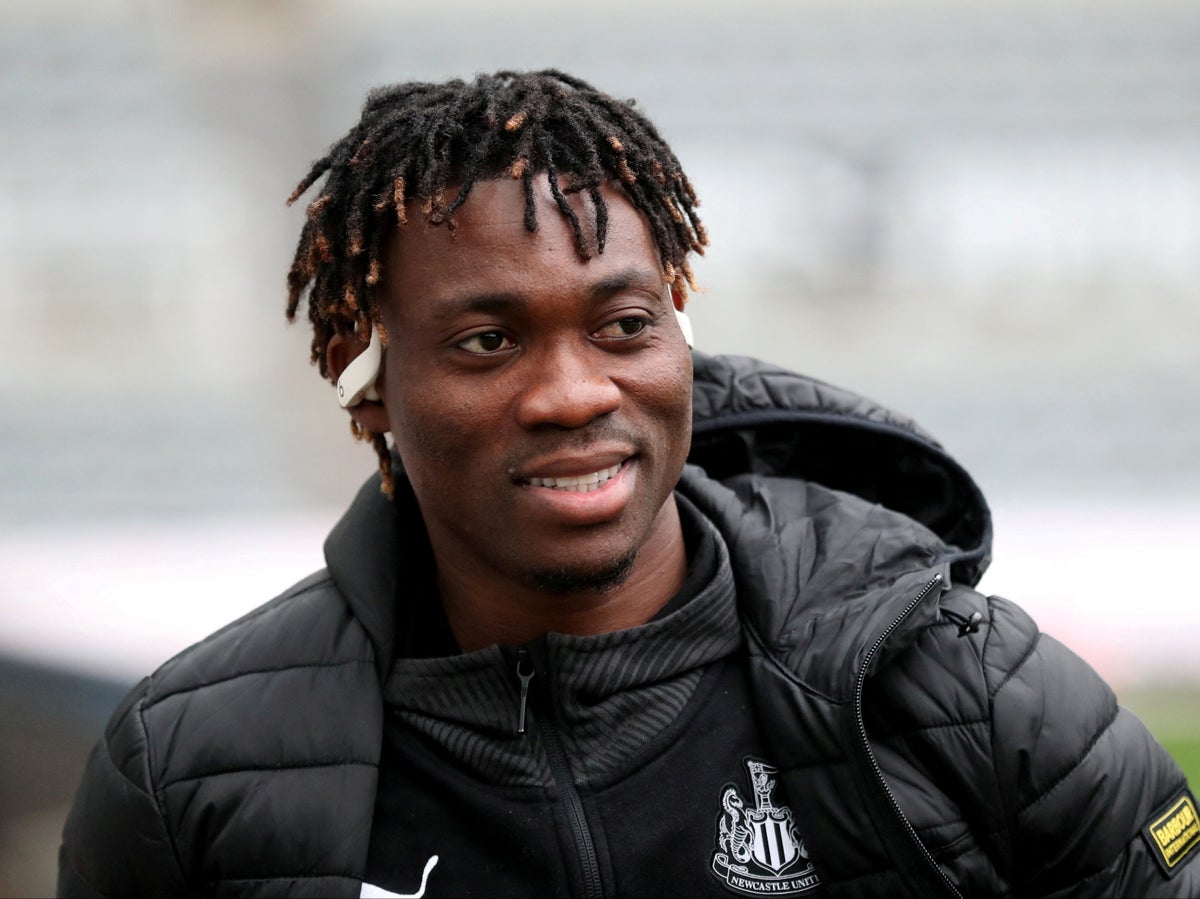 Footballer Christian Atsu has been found dead almost two weeks after the Turkey earthquake, his agent has confirmed.
The Ghanian star, who played for local team Hatayspor, is believed to have been living in a complex in Antakya which killed hundreds of people as it collapsed.
Club manager Fatih Ilek revealed on Friday that he had been scheduled to leave Turkey hours before the quake hit, but decided to stay after scoring an important goal for his team.
"This was his destiny. He had a ticket to go but because he scored, he changed his mind about leaving. He was caught in an earthquake on his happiest day," said Mr Ilek.
His agent Nana Sechere announced on Saturday morning that the former Newcastle United player's body had been found – 11 days after the earthquakes which have devastated Turkey and Syria.
"It is with the heaviest of hearts that I have to announce to all well wishers that sadly Christian Atsu's body was recovered this morning," he said.
"My deepest condolences go to his family and loved ones. I would like to take this opportunity to thank everyone for their prayers and support. I ask that whilst we make the necessary arrangements, that everyone would please respect the privacy of the family during this very difficult time."
The death toll in Turkey and Syria has now surpassed 45,000, as rescue teams continue to pull people alive from the rubble of buildings devastated by the world's deadliest earthquake in more than a decade.
Millions of people have been left homeless and, for families still waiting to retrieve relatives in Turkey, there is growing anger over what they see as corrupt building practices and deeply flawed urban development that resulted in thousands of homes and businesses disintegrating.
The building where Atsu is thought to have lived, the Ronesans Rezidans (Renaissance Residence), was one such structure which collapsed.
While there there were initial reports that Atsu had been rescued shortly after the magnitude 7.8 and 7.5 earthquakes struck on 6 February, the footballer's agent subsequently posted messages on Twitter saying that Atsu was yet to be found.
Mr Sechere had issued another update on Tuesday confirming that, while two pairs of his shoes had been found, that remained the case, with a series of tweets reading: "It has been nine days since the earthquake and we still have not located Christian.
"I am at the quake site in Hatay with Christian's family. The scenes are unimaginable and our hearts are broken for all the people affected. During my time here we have been able to locate Christian Atsu's exact room location, and we have found two pairs of his shoes.
"Yesterday we received confirmation that thermal imagery was showing signs of up to five lives, however, I am told that the only real confirmation of life is through sight, smell and sound, and unfortunately we were not able (to) locate Christian.
"This is a difficult situation and we are extremely grateful to all the Turkish and foreign rescue teams, local civilians and volunteers for their efforts and response in rescuing survivors. However, we urgently need more resources, including a translator, on the ground.
"Things are moving incredibly slow and as a result of that many rescues are being delayed, and lives are being lost due to the lack of resources available to the workers. It is unfortunate that the club is not on the ground with us, side by side, in the search for Christian.
"Their position and influence, accompanied with their local knowledge would be extremely helpful. We implore the president of the club and mayor of Hatay, Lutfu Savas to provide additional resources to speed up the rescue efforts as a priority."
Turkey has promised to investigate anyone suspected of responsibility for the collapse of buildings and has ordered the detention of more than 100 suspects, including developers.
Meanwhile, mosques around the world have performed absentee funeral prayers for the dead, many of whom could not receive full burial rites given the enormity of the disaster.
In Kahramanmaras, the southeastern Turkish city that was closest to the epicentre, around 1,000 people gathered after midday on Friday outside the central Erzurumluoglu Mosque, which risks collapse, to join the absentee funeral prayers.
"This is something every Muslim needs to do," said Ahmet Akburak, an engineer who lost seven of his relatives in the earthquake. "We are glad we were able to get their bodies out. But a lot of people became one with the debris."
Additional reporting by agencies