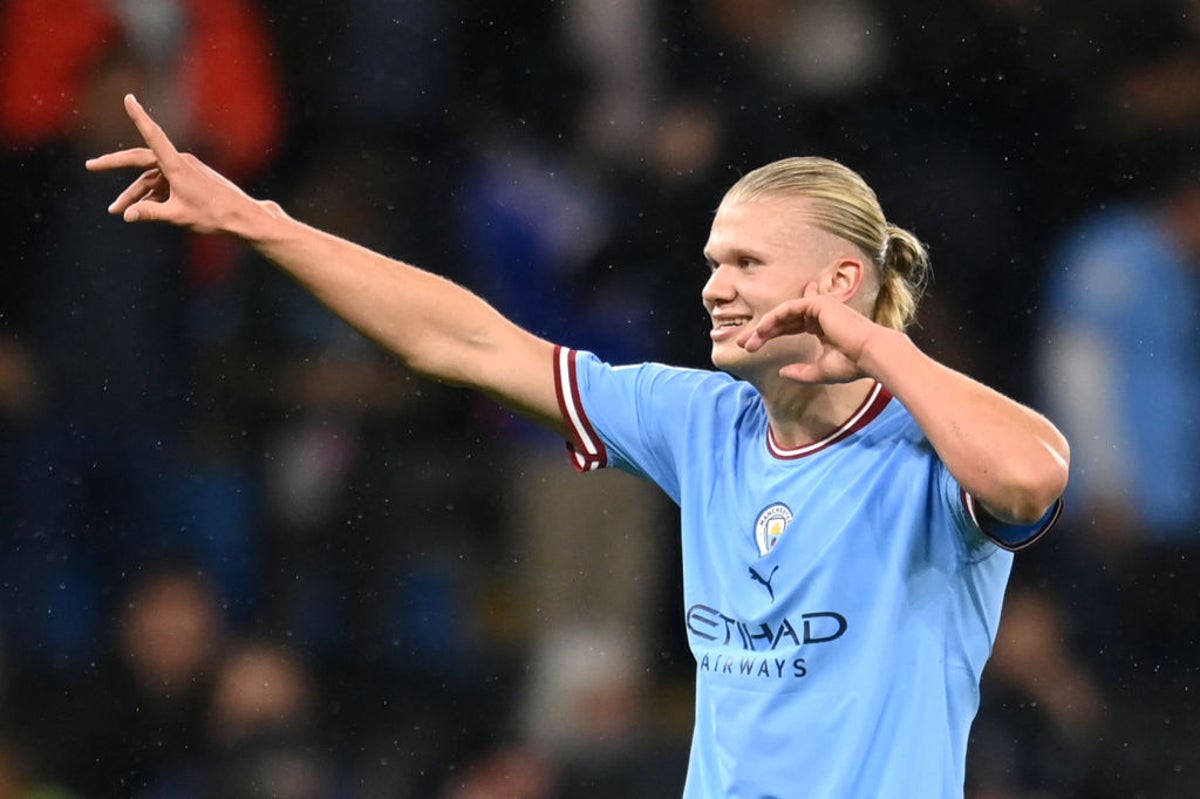 Real Madrid are considering an audacious move for Man City star striker Erling Haaland this summer, as part of a plan that would see their squad brought into a new generation with Jude Bellingham.
The European champions consider themselves favourites for the English midfielder after a series of meetings with those close to him – including in London – but are also looking to the future after Karim Benzema, as they need a new top-level striker.
While Kylian Mbappe had long been considered their star for the future, his decision to stay at Paris Saint-Germain last summer has set some tension between the parties, and Florentino Perez is interested in looking elsewhere ahead of a summer of change at the Bernabeu.
It is anticipated that Carlo Ancelotti could leave, and the transition could be completed with a major attacking signing to go with Bellingham from Borussia Dortmund.
Perez at one point wanted to bring in both Mbappe and Haaland but the Madrid president is now intrigued by the idea of testing Manchester City's resolve as regards the Norwegian.
The English champions are the only Premier League club to have withstood interest from the Spanish giants for previous stars, and the very signing of Haaland felt like another landmark moment in how he had been expected to initially pick Madrid in 2022 at this point in his career.
It should be stressed that Haaland is happy at City but the forward is not seen as the sort of player who will stay at any one club for years, and there is a belief within the Bernabeu they can play on any uncertainty regarding the Premier League's multiple charges of City's alleged breaches, as well as the style of play under Pep Guardiola.
While Haaland has scored a remarkable 27 goals in 25 games so far in the league, it has come in the context of wider debate over whether he has actually made the team better.
Perez was expected to delay any such move until summer 2024, but Madrid are at least willing the test the situation.