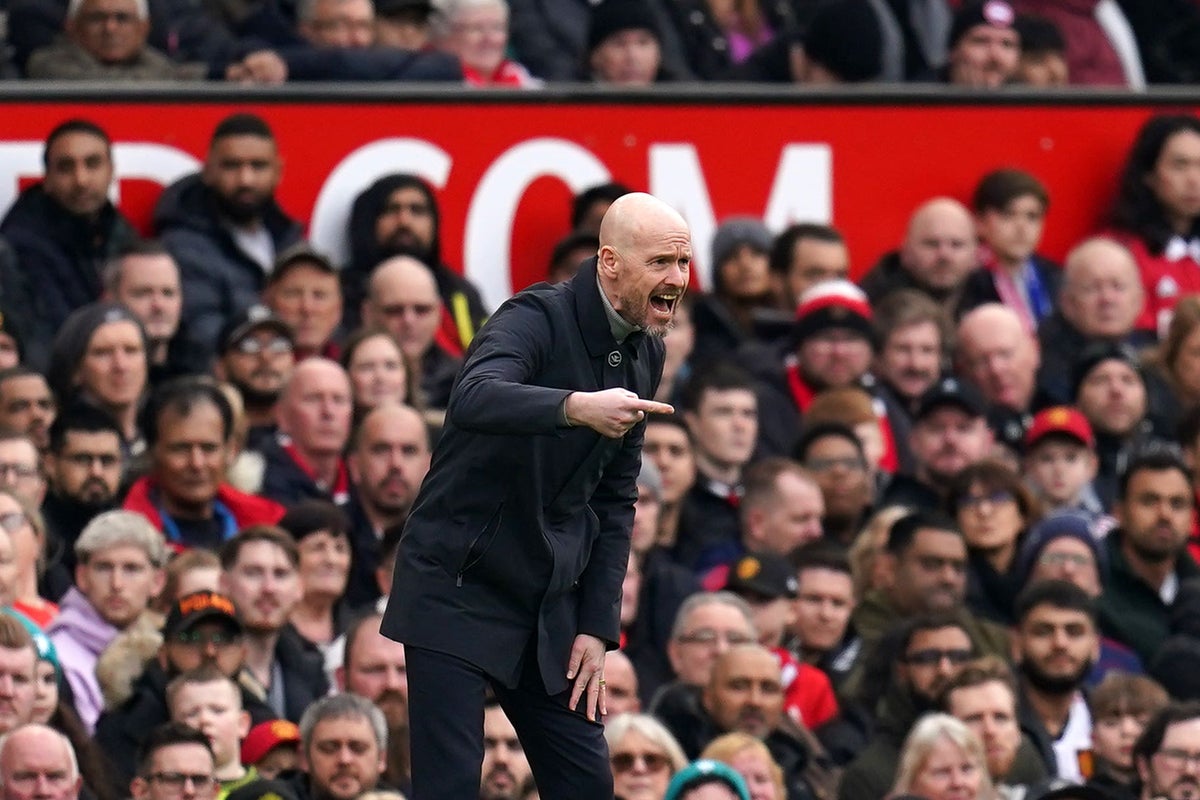 Erik ten Hag accused Manchester United of playing "rubbish" and making a mess in the first half of their 3-0 win over Leicester City.
Marcus Rashford struck twice and substitute Jadon Sancho scored in United's 14th win in 15 games at Old Trafford but Ten Hag felt his side were fortunate to be 1-0 up at half-time.
He accused them of forgetting their principles, but said his players were not happy at the interval and knew themselves where they were going wrong.
He explained: "I was really unhappy with our [first-half] performance. We have to follow the rules and principles from our way of playing. When we don't, it is getting a mess. We were really lucky at half-time that we were one goal up. Great pass [from] Bruno [Fernandes], great goal Rashy but for the rest it is rubbish. It is only down to David de Gea that we don't concede a goal. First half Leicester played brilliant, we were rubbish, the way we were really undisciplined.
"I could see about their behaviour at half-time they were not happy, I could see they were disappointed, but they are not robots. Second half we play the principles and rules of our game."
Ten Hag shrugged off talk of winning the title, adding: "We don't think about that, we think about tomorrow, we have to be a better version of ourselves and that is what we have to work for."
Brendan Rodgers insisted Marcel Sabitzer should have been sent off for a first-half challenge on Wout Faes and thought it was "incredible" that VAR did not intervene after referee Stuart Attwell overlooked the tackle.
The Leicester manager said: "It is a sending off, a straight leg on to the knee. How it was not looked that and deemed that is incredible. He has straight-legged him right on his knee."
Sabitzer, who was making his fourth appearance for United after joining on loan from Bayern Munich, was not even booked.