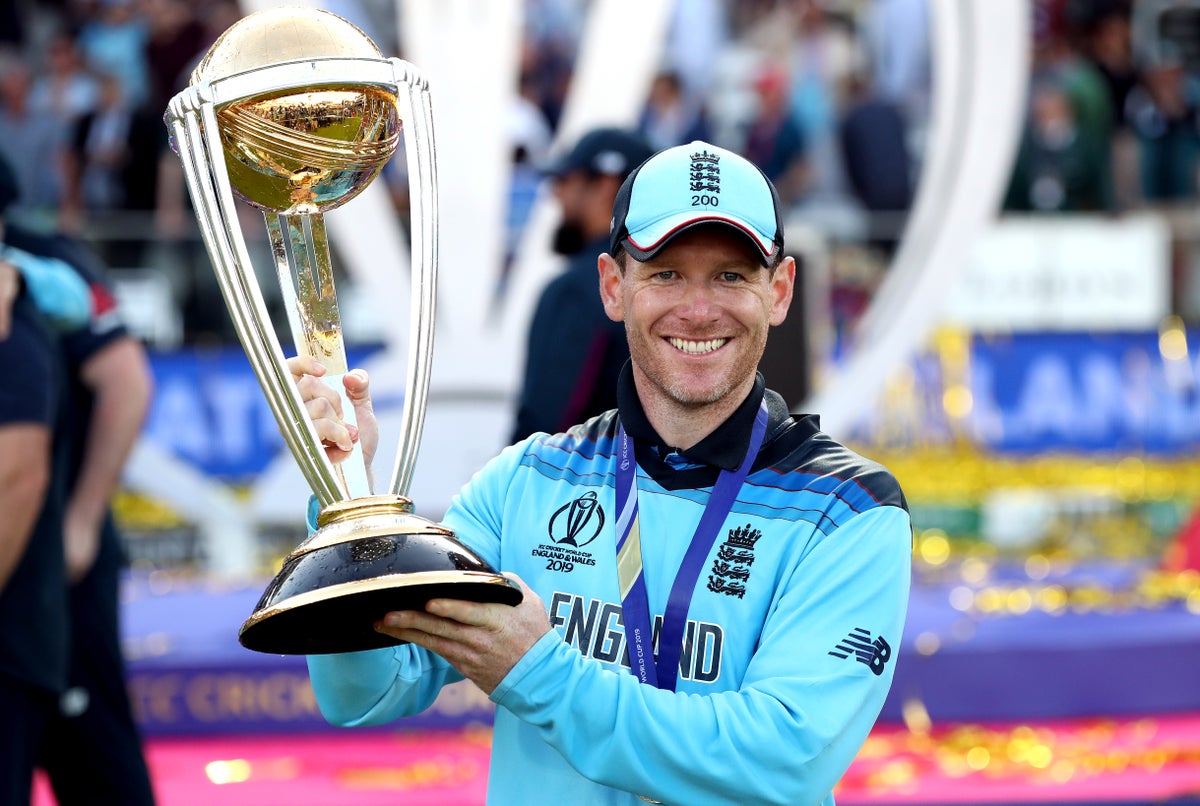 Eoin Morgan has announced his retirement from cricket.
The 2019 World Cup-winning England captain bowed out of the international game last year, but has now brought a full close to a career studded with short-form success.
He made more 5000 runs in first class cricket and nearly 8000 in T20s across nearly 20 years as a professional.
"It is with great pride that I am announcing my retirement from all forms of cricket," Morgan said in a statement. "After much deliberation, I believe that now is the right time to step away from the game that has given me so much over the years.
"Since my retirement from international cricket, I have been able to spend more time with my loved ones, and I look forward to being able to do so more and more in the future.
"Having said that, I will undoubtedly miss the adventure and challenges of playing professional cricket. Although I am calling time on my playing career, I will still be involved in the game, working alongside broadcasters at international and franchise tournaments as a commentator and pundit.
"I am sincerely looking forward to what the future holds."
Widely regarded as one of cricket's most influential recent captains, Morgan oversaw a remarkable turnaround in England's white ball fortunes.
Appointed skipper ahead of a disastrous campaign at the 2015 World Cup, the middle-order batter transformed England's approach in ODIs and T20s, favouring an uber-aggressive style.
It led to significant success, never more so than in the Lord's triumph of July 2019 as England's men won their first major white ball trophy.
Having begun his international career for his native Ireland, Morgan also became an England Test cricketer, making two hundreds in 16 Tests between 2010 and 2012.
He spent his entire county career at Middlesex, making his first team debut in 2005 and going on to appear nearly 300 times for the club.
The 36-year-old continued: "From moving to England in 2005 to join Middlesex, right up to the end, playing for Paarl Royals in SA20, I have cherished every moment."
"As there are in every sportsperson's career, there have been highs and lows, but my family and friends have been by my side throughout it all.
"I would like to say a particularly special thank you to my wife, Tara, my family and close friends who have supported me unconditionally. I must also thank all my teammates, coaches, fans, and those behind the scenes who not only made me the player I became but have also made me the man I am today.
"Thanks to cricket, I have been able to travel the world and meet incredible people, many of whom I have developed lifelong friendships with."