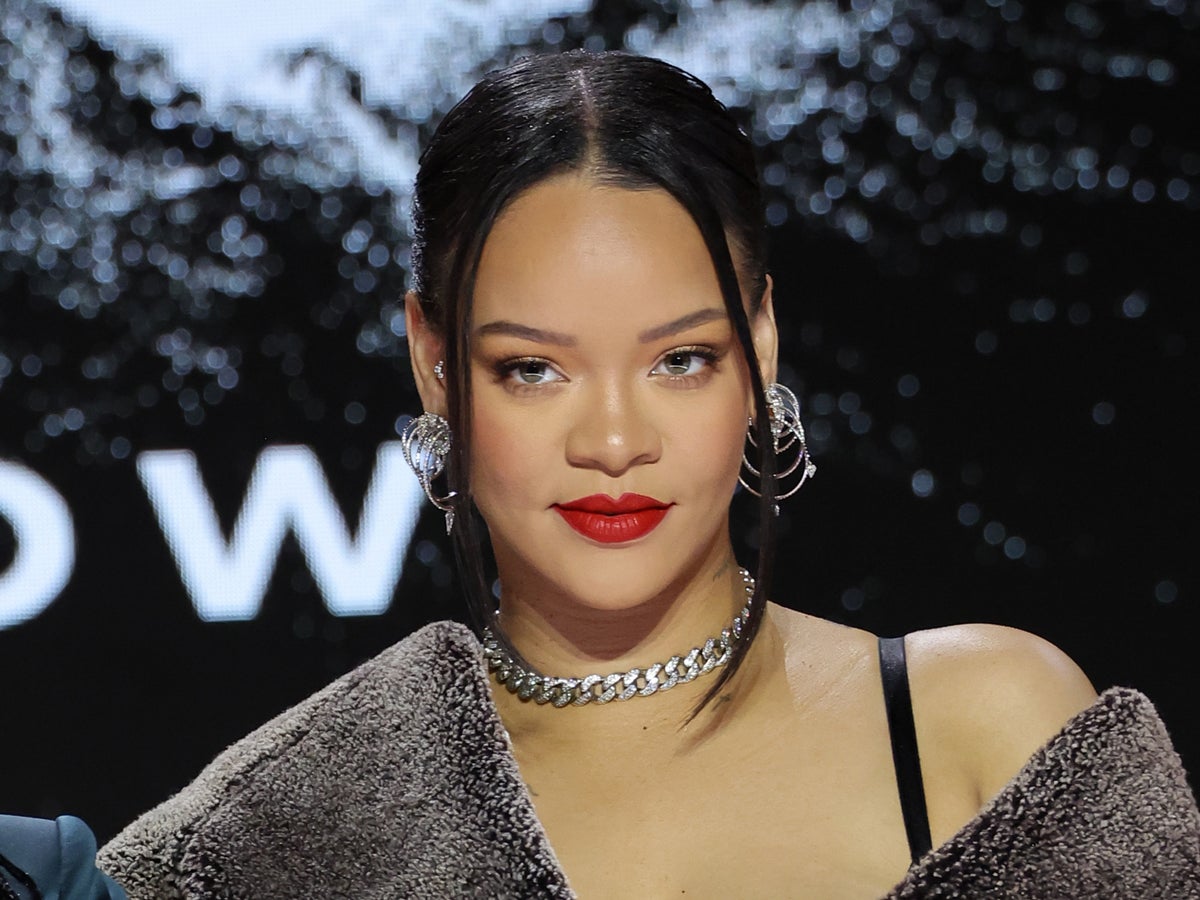 Donald Trump attacked Rihanna on social media ahead of the pop star and fashion mogul's upcoming performance at the Super Bowl.
"Without her 'Stylist' she'd be NOTHING," the former president wrote on Truth Social. "Bad everything, and NO TALENT!"
The post was in response to another from Texas congressman Ronny Jackson, Mr Trump's former White House doctor.
"Rihanna spray painted 'F*** Donald Trump' on a car at the Cadillac Ranch in Amarillo," he wrote on Thursday. "She's made a career of spewing degenerate filth while badmouthing America every chance she gets. Why is the NFL showcasing this crap? Rihanna SHOULD NOT be the halftime performer!!"
The Independent has contacted representatives of Rihanna for comment.
In 2020, Rihanna visited the famed Cadillac Ranch roadside attraction in Texas, and posted a series of photos of her spraying a half-buried car with the words, 'F*** Trump,' captioning the picture "art."
Trump supporters later painted over her message, KSAT reports.
Throughout the Trump administration, Rihanna mocked and criticised the president online, including resharing a video that appeared to show First Lady Melania Trump refusing to hold Donald Trump's hand and suggesting she was a Rihanna fan.
In 2018, the pop star's performing rights company forced Mr Trump to stop using her music at his rallies, The Hill reported.
The former president has been stirring up controversy on social media in recent days.
Earlier this week, Mr Trump amplified a post suggesting Florida governor Ron DeSantis "groomed" teen girls and drank with his students while he was a high school teacher.
"I spend my time delivering results for the people of Florida and fighting against Joe Biden. That's how I spend my time," Mr DeSantis said at a press conference on Wednesday in response. "I don't spend my time trying to smear other Republicans."