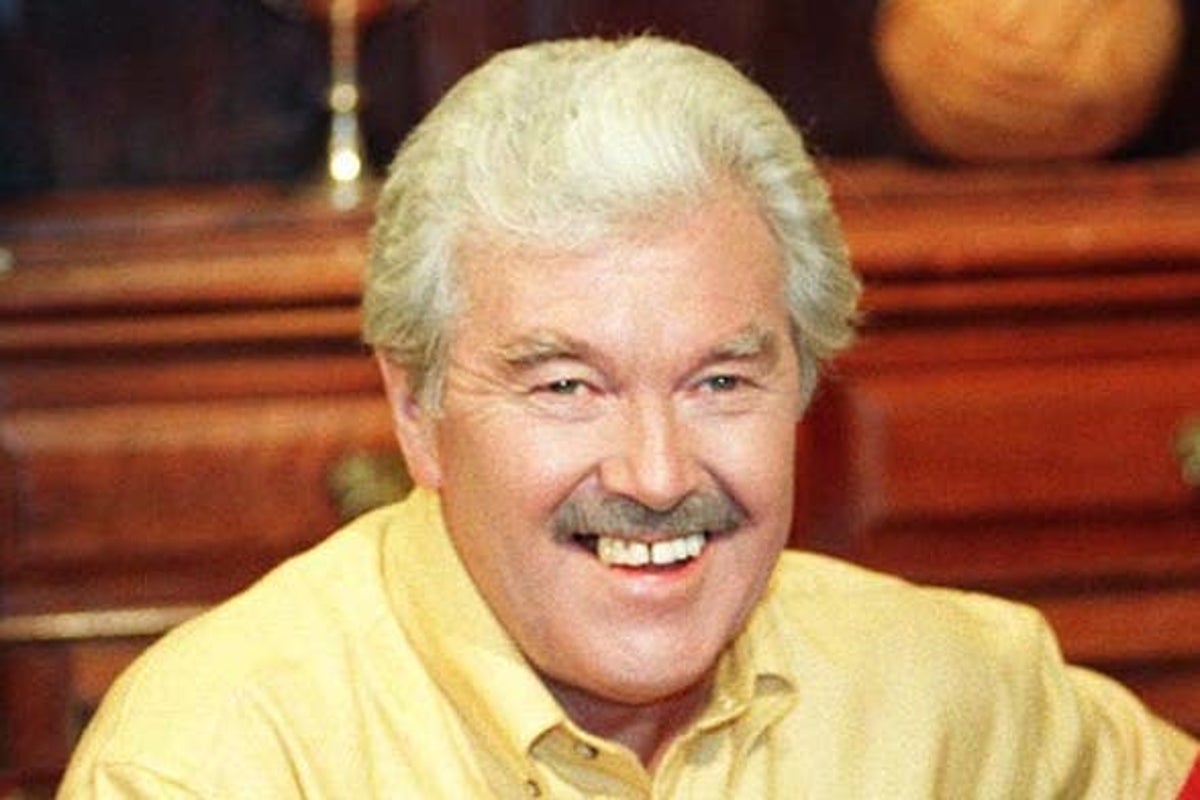 Subject of a Benny Hill skit and immortalised in the song 'Dickie Davies' Eyes' by the satirical rock band 'Half Man Half Biscuit', Dickie Davies transcended his role as anchorman of ITV's 'World of Sport' to become one of the most enduringly popular faces on 1980s television.
Davies' deadpan introductions of fringe sports from tenpin bowling to stock car racing played a major part in helping the programme rise from its inauspicious beginnings to become a genuine challenger to the Saturday afternoon dominance of the BBC's rival 'Grandstand'.
But it was his association with wrestling, and its motley collection of out-of-shape stars, including Big Daddy and Giant Haystacks, for which Davies and the programme would become best known, despite the presenter admitting in later years that he was never its greatest supporter.
"I was never a great wrestling fan," Davies told The Guardian in 2006. "I never thought of it as a sport, but we used to get six to 10 million people watching it every Saturday, so the success of it can't be denied."
Born as Richard Davies in Wallasey in 1928, it was not until he took over as the main 'World of Sport' presenter from Eamonn Andrews in 1968 that he changed his name to Dickie at the behest of his friend, the footballer and pundit Jimmy Hill, who suggested the change during a round of golf.
Davies spent his early professional life outside sport, completing his national service with the RAF before taking a job as head purser on the Queen Mary ocean liner.
In 1961, Davies took on a job as an announcer for Southern Television, paving the way for his appointment as an understudy to Andrews when ITV launched its rival to Grandstand, originally known as 'Wide World of Sport', in 1965.
When Andrews departed three years later, Davies ascended to the main anchorman position, and was charged with keeping a straight face as he introduced numerous obscure sports, inevitably the overspill from the big-budget dominance on the other channel.
The situation was parodied in 1976 by Hill who, in a sketch which also alluded to Davies' emerging status as an unlikely sex symbol, described the day's menu as "sailing from Hayling, sledding from Reading and shooting from Tooting".
But largely thanks to the leadership of Davies, whose encroaching 'badger quiff' of grey hair only served to increase his popularity, 'World of Sport' evolved into a Saturday afternoon staple until the demise of wrestling contributed to ITV's decision to pull the plug on the programme in 1985.
Davies went on to front a number of sports for ITV, including the 1988 Seoul Olympics and a number of early Mike Tyson fights, before leaving in 1989 to present snooker on the then Sky-owned Eurosport channel.
A stint as sports editor on the newly launched Classic FM was interrupted in 1995 by a stroke which temporarily left him without the power of speech, but Davies made a near-full recovery, returning intermittently to the screen for a number of specials, including ITV's 50-year 'World of Sport' anniversary in 2005.
Davies also presented programmes and DVDs about the so-called 'golden age' of wrestling, and co-edited 'The Grapple Manual' with wrestler Kendo Nagasaki in 2005.
Perhaps, despite his purported dislike, he recognised the debt he owed to the sport which did more than others to make his name.
Davies died on Sunday at the age of 94. He is survived by his wife and two sons.