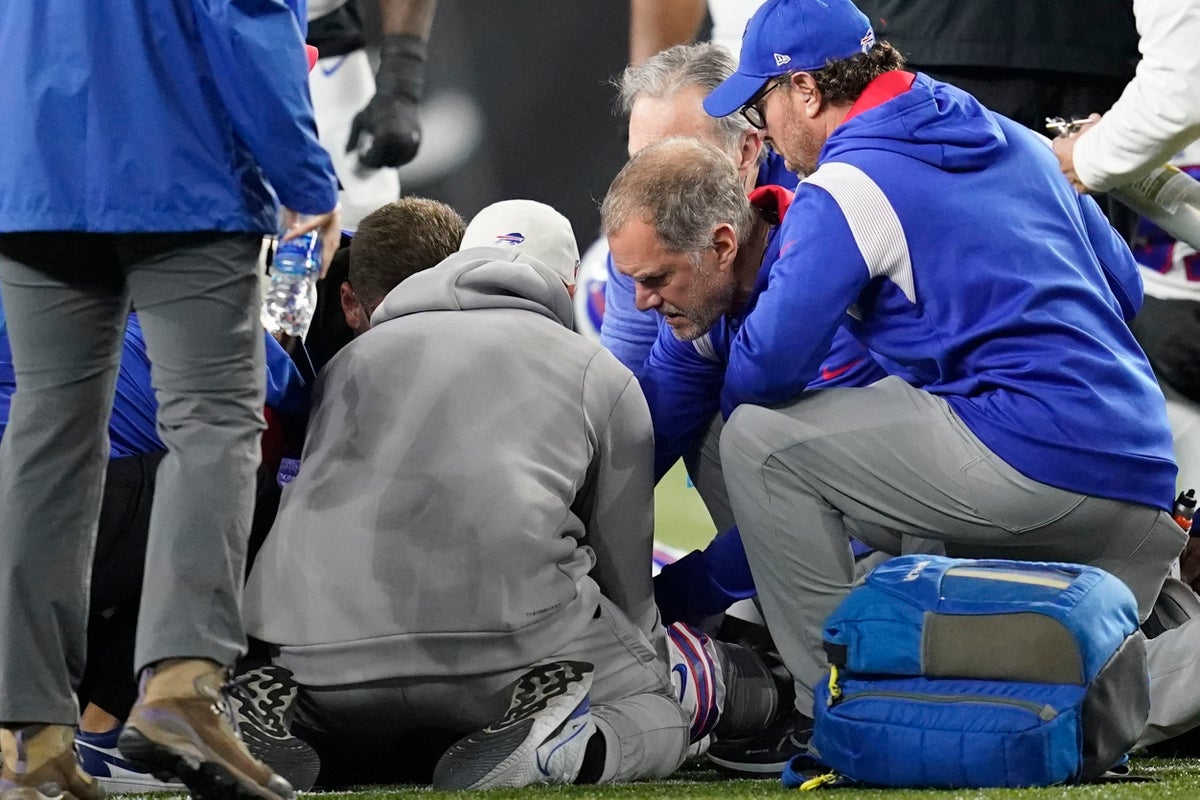 Bills safety Damar Hamlin remained down on field after a scary hit
NFL player Damar Hamlin is talking to family at hospital and his teammates on FaceTime after his breathing apparatus was removed, amid a "remarkable" recovery from the on-field cardiac arrest he suffered on Monday.
In a statement, the Buffalo Bills said on Friday: "Damar's breathing tube was removed overnight. He continues to progress remarkably in his recovery. His neurologic function remains intact and he has been able to talk to his family and care team."
Doctors at the University of Cincinnati Medical Center had previously said the 24-year-old  remains "critically ill" in hospital but woke up on Wednesday evening and was able to ask who won the Bills' game against the Cincinnati Bengals by communicating in writing.
New audio of the first responders who attended the collapsed Hamlin has revealed their urgency as they tried to save his life. In the recording, obtained by the New York Times, medics first on the scene can be heard escalating the severity of the situation.