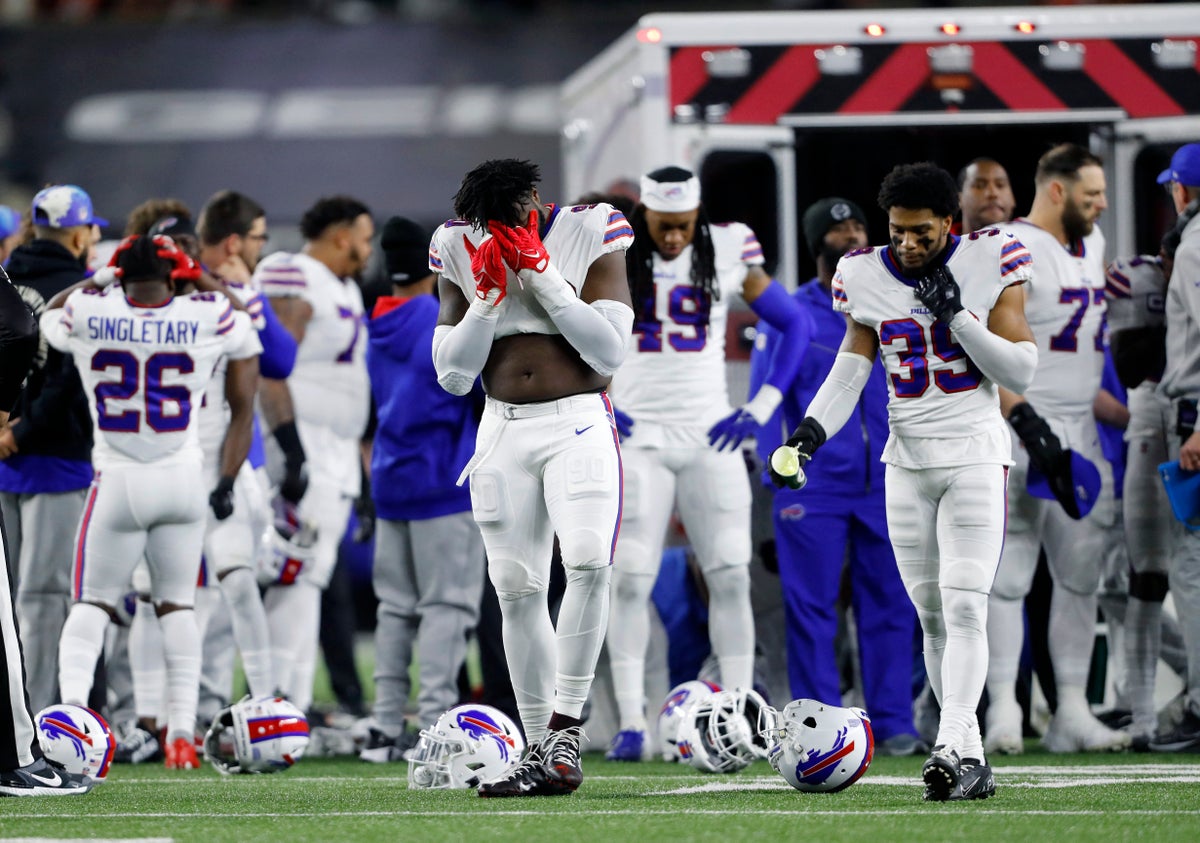 Bills safety Damar Hamlin remained down on field after a scary hit
NFL player Damar Hamlin is showing "signs of improvement" but he remains in intensive care after suffering cardiac arrest on the field during a game on Monday night.
The Buffalo Bills player remains in critical condition in hospital after he collapsed to the ground after making a tackle on Cincinnati Bengals receiver Tee Higgins before being treated by first responders.
Hamlin's uncle, Dorrian Glenn had told CNN on Tuesday evening that his nephew had to be resuscitated twice, although family friend and Hamlin's marketing representative Jordon Rooney clarified those remarks on Wednesday morning – saying that Glenn misspoke and the safety was only resuscitated once.
"Right now things are moving in a positive direction," Rooney told NFL Network. "What the doctors were looking to see, I think they saw that. There were some reports last night that he was resuscitated twice. I wanted to clarify, we misspoke, he was only resuscitated once."
Hamlin's family have thanked fans as well as praising the work of medical personnel and the support from the Bengals and coach Zac Taylor. "We are deeply moved by the prayers, kind words, and donations from fans around the country," a statement on Tuesday read.