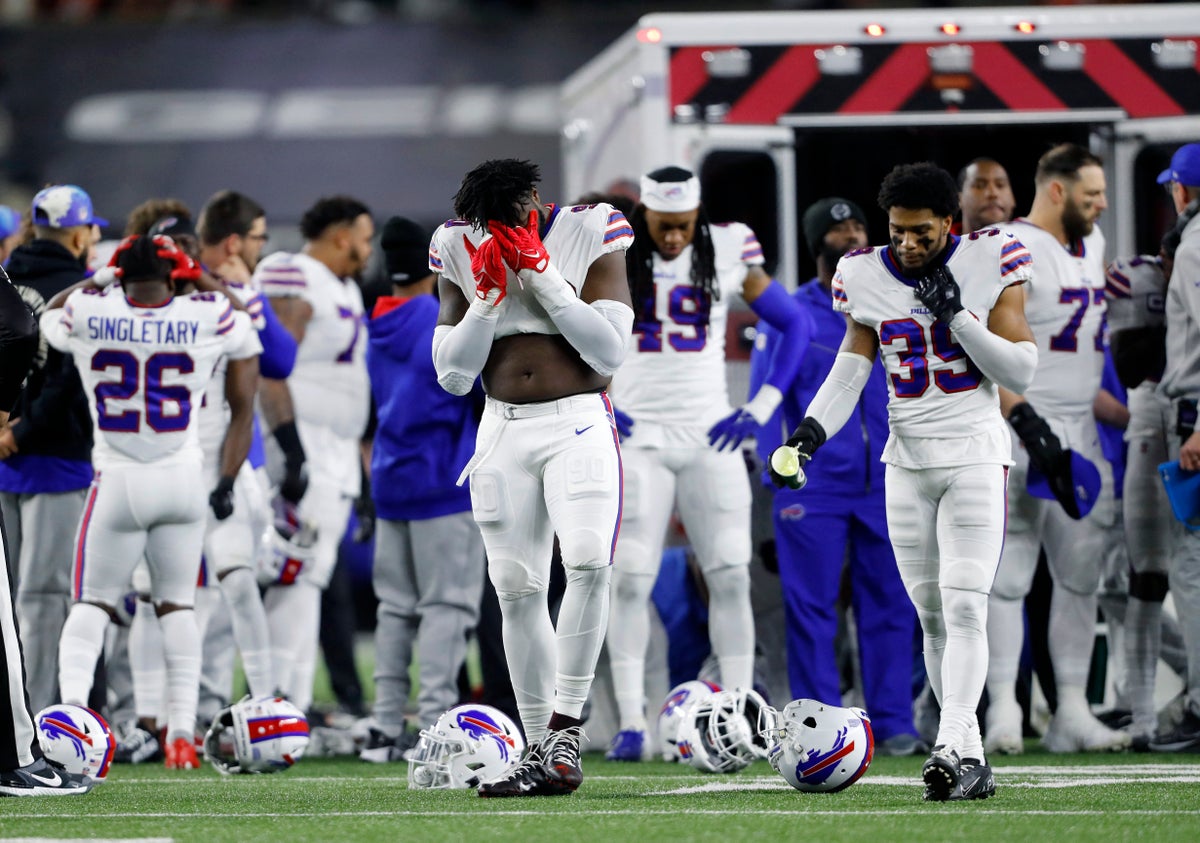 Bills safety Damar Hamlin remained down on field after a scary hit
NFL player Damar Hamlin had to be resuscitated twice after suffering cardiac arrest on the field during a game on Monday night, his family says.
The Buffalo Bills player remains in critical condition in hospital after he collapsed to the ground after making a tackle on Cincinnati Bengals receiver Tee Higgins before being treated by first responders.
"His heart had went out so they had to resuscitate him twice. They resuscitated him on the field before they brought him to the hospital and then they resuscitated him a second time when they got him to the hospital," Hamlin's uncle, Dorrian Glenn told CNN.
"Damar Hamlin spent last night in the intensive care unit and remains there today in critical condition at the University of Cincinnati Medical Center. We are grateful and thankful for the outpouring of support we have received thus far," the Bills stated on Twitter on Tuesday.
Hamlin's family have thanked fans as well as praising the work of medical personnel and the support from the Bengals and coach Zac Taylor. "We are deeply moved by the prayers, kind words, and donations from fans around the country," a statement on Tuesday read.