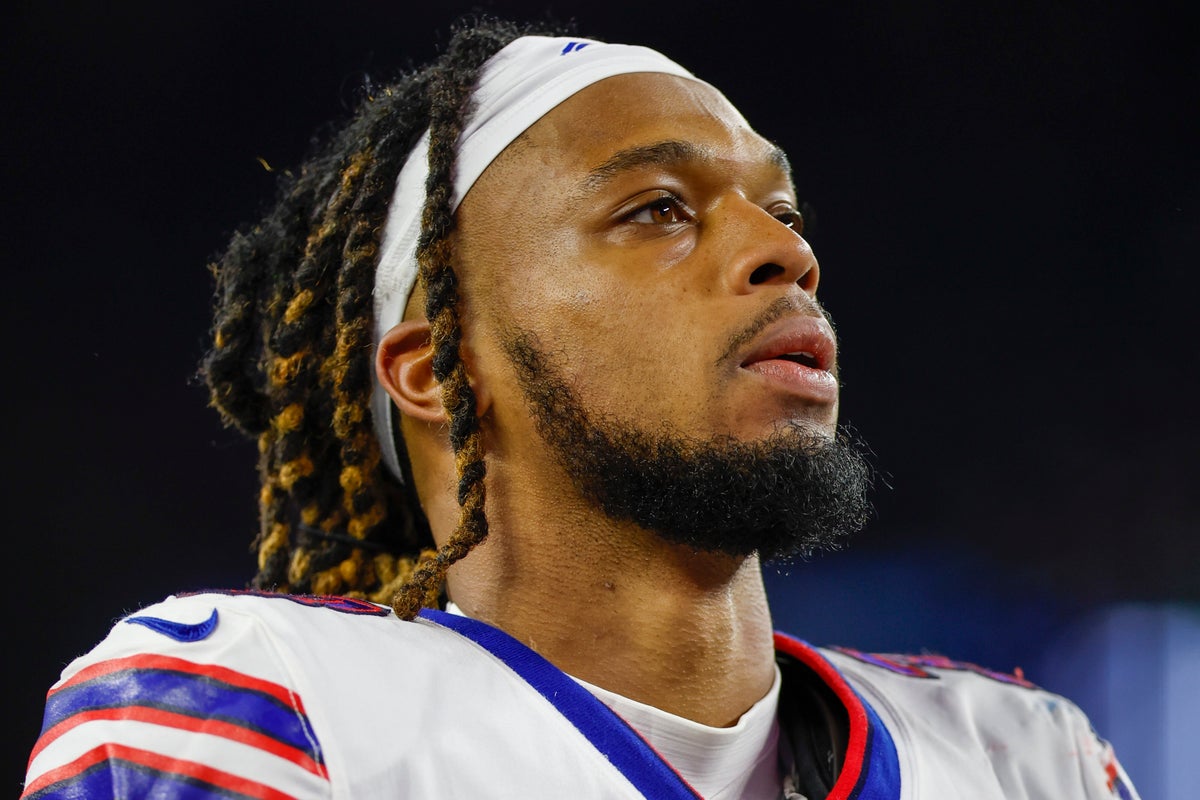 NFL player Damar Hamlin had to be resuscitated twice after suffering a cardiac arrest during the Buffalo Bills game against the Cincinnati Bengals, according to his uncle.
Hamlin, 24, remains in critical condition in a Cincinnati hospital after the shocking incident unfolded on live television on Monday night, forcing the game to be suspended.
"His heart had went out so they had to resuscitate him twice. They resuscitated him on the field before they brought him to the hospital and then they resuscitated him a second time when they got him to the hospital," Hamlin's uncle, Dorrian Glenn told CNN's Adrienne Broaddus outside of the hospital.
Mr Glenn thanked the medical staff for working on his nephew. "If not for them my nephew probably wouldn't be here," he said.
And he added: "I'm just glad he's still alive and able to fight and trying to get better and recover.
"I'm not a crier, but I've never cried so hard in my life. Just to know like my nephew basically died on the field and they brought him back to life."
Mr Glenn said that his nephew remains sedated and on a ventilator to help him breathe and take some strain off his lungs.
"They sedated him just to give a better chance for him to just continue to heal better. We are just taking it day by day. It seems like he's trending upwards in a positive way," said Mr Glenn.