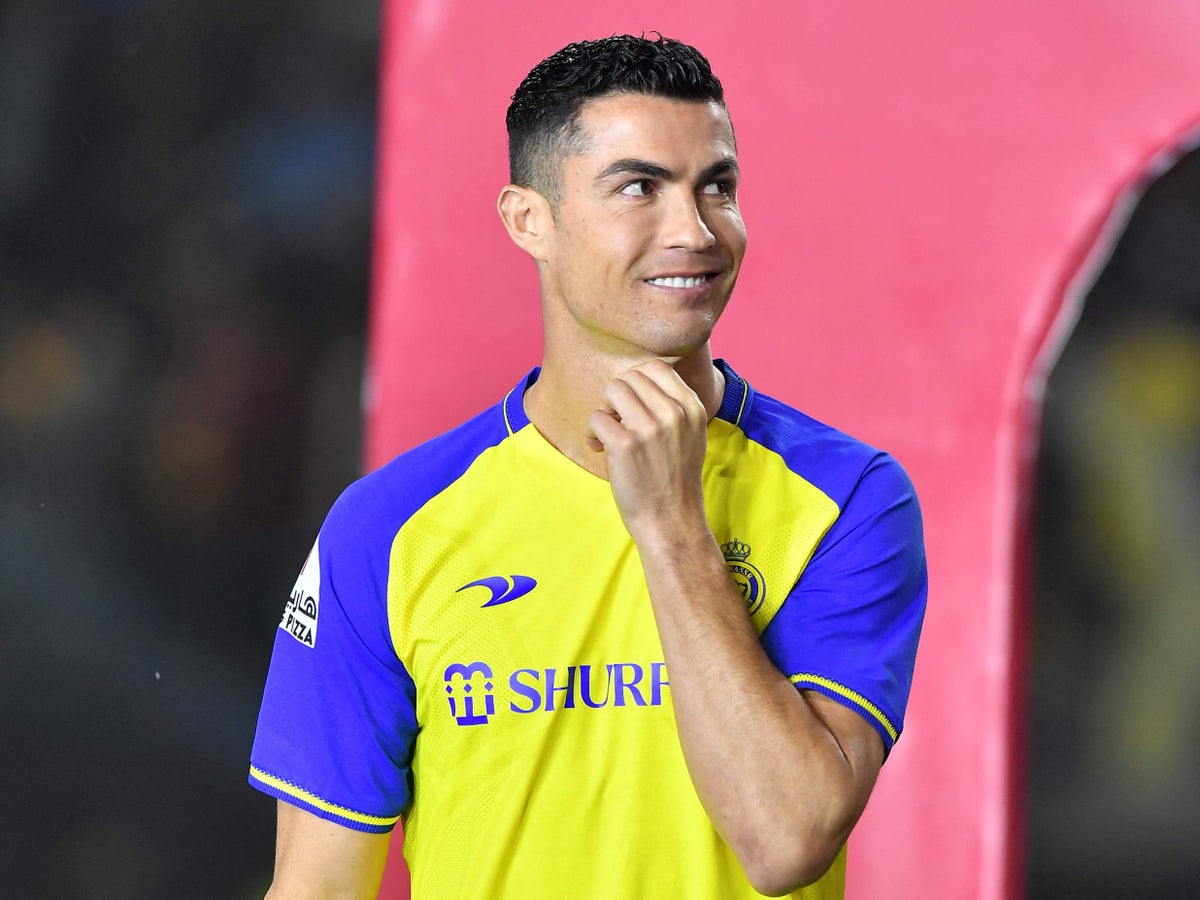 Cristiano Ronaldo declared he was happy to have moved to South Africa during his official unveiling as an Al-Nassr player in Saudi Arabia.
The 37-year-old has rebounded since the World Cup and his split from Manchester United, where his contract was terminated in November.
And after Ronaldo penned a deal thought to be worth up to £175million-a-year, the Portuguese made a blunder while being unveiled as an Al-Nassr player.
Viral footage quickly circulated on social media with Ronaldo stating: "The football is different, so for me it's not the end of my career to come to South Africa.
"This is why I want to change, and to be honest I'm really not worried about what people say."
Now the highest paid footballer in history, Ronaldo added: "I'm feeling very good. I'm so proud to make this big decision in my life.
"In Europe, my work is done; I won everything, I played at the most important clubs in Europe and for me now, it's a new challenge.
"This is a great opportunity. Nobody knows this but I had many opportunities in Europe, many clubs in Brazil, in Australia, in the US and even in Portugal.
"Many clubs tried to sign me but I gave my word to this club to develop not only the football but other parts of this amazing country."
Ronaldo wore a suit as he addressed the assembled media, with the only questions coming from an Al Nassr official, before changing into his new club's kit for his presentation at Mrsool Park stadium.
Ronaldo added: "I'm a unique player. I beat all the records there. I want to beat a few records here. This contract is unique but I'm a unique player, so for me it's normal.
"Many people speak and give their opinions but they really do know nothing about football. It's not the end of my career to come to Saudi Arabia. I really don't worry about what the people say."
Ronaldo, whose United contract was terminated in November shortly after criticising the club in a TV interview with Piers Morgan, was greeted by thousands of ecstatic fans as he walked on to a stage on the Mrsool Park pitch.
He said in a brief on-stage interview "I will give my best for this club" before posing for photographs and then autographing and kicking balls into the assembled crowd.
Chants of 'Ronaldo' and his trademark 'siu' celebration echoed constantly around the stadium before the presentation ended with Ronaldo joined on the pitch by his children and partner Georgina Rodriguez.
Al Nassr head coach Rudi Garcia, formerly of Roma, Marseille and Lyon, hailed Ronaldo as a terrific coup for the club.
"Cristiano is one of the best players in the world, he's a legend," Garcia said. "In my life, I've seen that the great, great players like Cristiano are the easiest to manage.
"We are here to win, nothing else."