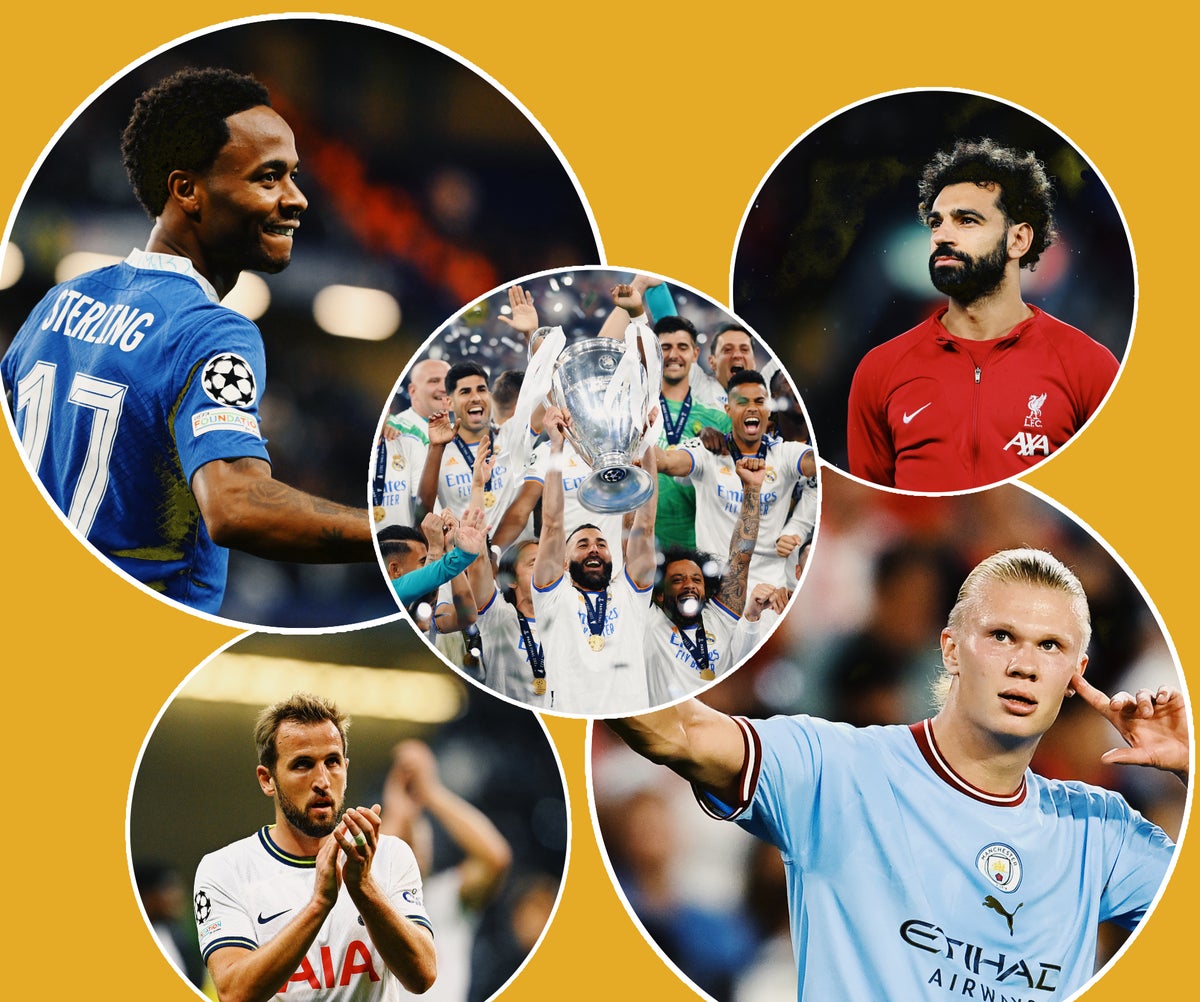 As managers such as Stefano Pioli and Marco Rose try to work out how to set up against English clubs for the Champions League's returns, executives across the competition's clubs are actually thinking in similar terms. Such is boardroom fear of Premier League power that there is now an increasing refrain in meetings: "Something must be done."
It remains to be seen whether that something will be the Super League that was relaunched last week and is intended to supplant the Champions League itself. It is nevertheless a feeling that frames the knockout stages, especially amid the expectation that at least three English clubs will get through from the last 16 for the fourth time in five years.
Something very significant did actually happen in the Premier League itself, of course, that could well influence this future. Manchester City were charged with multiple breaches of the English competition's rules, and essentially accused of fraud. That at least changes the atmosphere around another core theme going into these knockout games.
The last-16 fixtures are the first in the Champions League since the World Cup, and it could also be said that also means they represent the first of a new era in football. The manner in which so much built up to Qatar for over a decade gave the tournament a "fin de siecle" feel, but it really just closed the first phase of modern sportswashing: the takeover.
Now that we move into a new era, where the methods have been illustrated to be far more sophisticated than just hosting international tournaments, it would almost be unsettlingly fitting if one of the two state projects – City or Paris Saint-Germain – finally won the Champions League they so crave.
It's why the Premier League controversy could yet influence events in unexpected ways. As defiant as Pep Guardiola was on Friday, the pressure he puts himself under is well known, and some who know him say that every season brings a profound internal debate over whether he should continue. Leaving City hasn't really been seriously considered so far, however, because he so wants to win the third Champions League of his career.
There is then the desire of that star of the World Cup, and especially the final. Kylian Mbappe's anguish has only amplified his motivation to win the Champions League. He already has his World Cup medal after all. The Champions League is the big one missing, that can really deepen that legacy, and he is in the form to deliver it. Mbappe is also expected to return for Tuesday's match with Bayern Munich.
The problem is that PSG are not in that sort of form as a team. They've been in strangely erratic domestic form for a club so much wealthier than everyone else in their division, and it's impossible not to put it down to the effect of the World Cup. Lionel Messi, for one, can't possibly just carry on from the emotional high the victory represented. Neymar might be feeling it from the other side, given Brazil's failure.
It is why this could yet be one of those seasons with a surprise Champions League winner, and perhaps the first since the mid-2000s. A very lopsided draw only feeds into that, especially with how two of Bayern, PSG, Real Madrid and Liverpool will go out early.
One team look ready to step – or, rather, race – into any opening. That is the side that have probably been the best in Europe so far this season in any sense, the great revelations at Napoli. The draw may even have played into their hands, since they avoided heavyweights, and face a relatively forgiving fixture in Eintracht Frankfurt.
It is almost like their Serie A surge in that sense. If ever there was an opportunity for history, this is it. They may just have to defy present trends.
As most of the continent fears, it is difficult not to see all of City, Chelsea and Tottenham Hotspur succeeding against Leipzig, Borussia Dortmund and Milan respectively.
Each of those Premier League sides have their own problems right now but the more concerning point is how the financial gap between England and everyone else means it's still so much for opposition to overcome. Chelsea's easy group-stage wins over Milan felt so instructive. So, while a fixture between Tottenham and the Italian champions feels like it should be huge – and that Milan are of course the bigger club – it takes a different perspective if you stand back. It is one of Europe's wealthiest clubs against a side in the third financial tier. That usually tends to tell, and is often forgiving for the wealthier side.
The great encouragement for Milan beyond their own return to form this weekend, however, is how Leicester City eviscerated Spurs on Saturday. Milan, coincidentally, are one place – and €12m (£10.6m) – ahead of Leicester in the latest Deloitte Football Money League. They are seven places and – more importantly – 50 per cent of the revenue behind Spurs. If it feels so dreary to be talking about this, that is the world that Uefa and the Premier League have created.
The meeting of Liverpool and Real Madrid is at least a fixture that should hark back to the glory of the competition given their history and how competitive it will surely be.
The defending champions haven't yet reached the heights that defiantly took them to victory in 2022, but then they didn't rise to such levels last season until the last-16 second leg either. It is why they can't be discounted. Liverpool are meanwhile a very different team to that which reached last year's final – as they suffer a miserable campaign – but this is a different sort of season. It isn't impossible that, if we are to return to the mid-2000s in terms of victory, it could be one of those campaigns where a side suffering poor domestic form transforms in Europe.
Liverpool may again be a prime example, as in 2004-05. Chelsea may find solace in Europe. Maybe the famous "siege mentality" City are feeling will actually propel them in Europe. The World Cup could again be a factor in that, since the physical and mental fatigue for so many players will make it more difficult to be as strong on all fronts. That could well diminish the strength of the Premier League, given the financial power meant they had so many players in Qatar.
But enough to prevent another English champion, another team in the final? Right now, it does look like only Bayern or PSG can put it up to the Premier League – and they meet in the last 16.
Whatever happens, and even allowing for an unusual season, it is going to take something momentous to be done for a non-English winner. That's what Madrid required in last season's run. That's the scale of the challenge now. It informs much more than managers' tactical preparations.