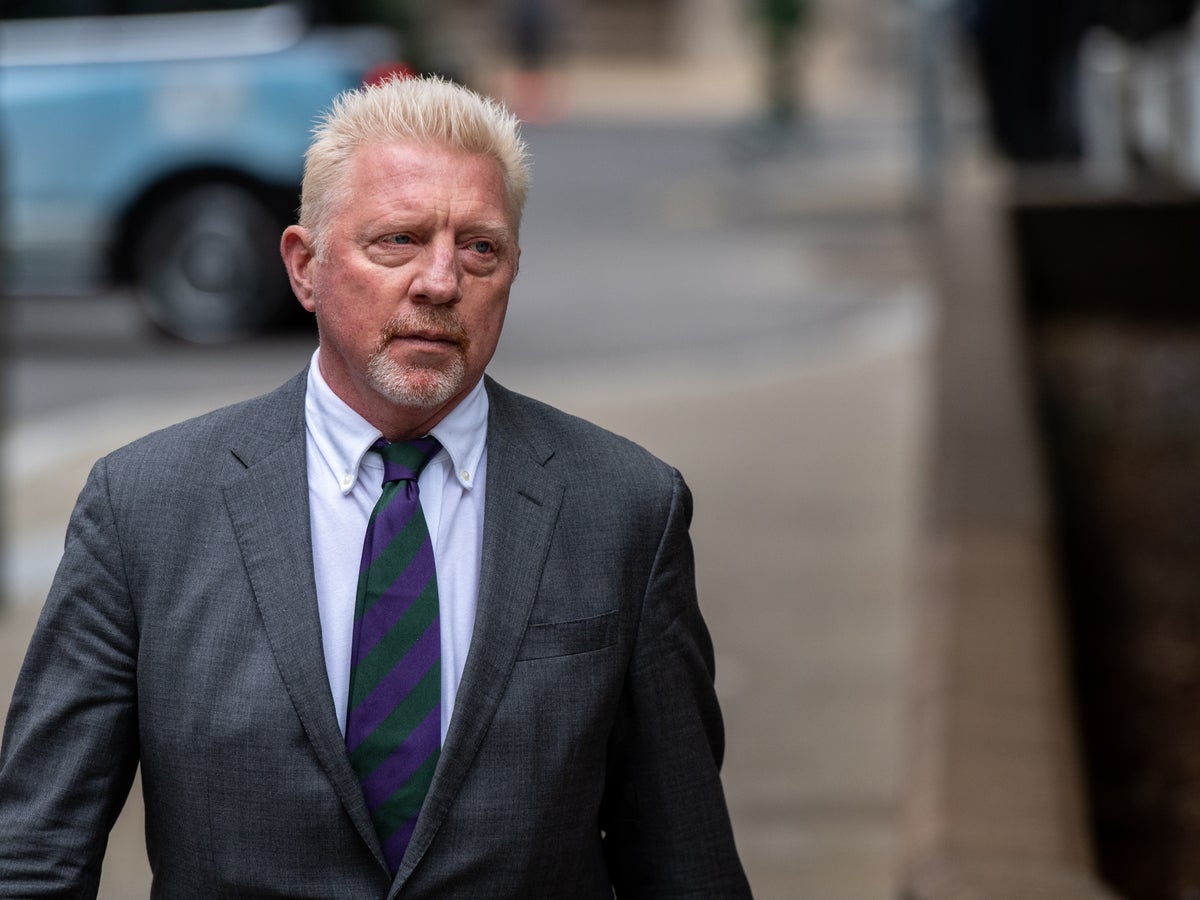 Boris Becker has said his time behind bars was "very brutal" and he had to "fight every day for survival".
The three-time Wimbledon champion was jailed for two and a half years last April for hiding £2.5m of assets and loans to avoid paying debts, serving eight months. He said the experience had "humbled" him, but had made him a "stronger, better man".
Speaking on BBC Radio 5 Live Breakfast on Saturday, he said: "Whoever says that prison life isn't hard and isn't difficult, I think is lying.
"It was very brutal. A very, very different experience to what you see in the movies, what you've heard from stories.
"You fight every day for survival. Quickly, you have to surround yourself with the tough boys, as I would call it, because you need protection."
Becker said he was "humbled" by his prison stretch, adding: "I'm a survivor; I'm a tough cookie. I've taken the incarceration, but I've also taken the glory and if anything this made me a stronger, better man."
He was now working on his life's "third chapter", he said.
"I am fortunate that I can stand on my feet, none of my partners have dropped me. They've welcomed me back home. Whether that's the television, some of my sponsors, my family have certainly stood strongly behind me … And I'm not taking this lightly, but I am strongly building my third chapter."
He went on: "In the tennis world, I am usually good in the fifth set. I've won the first two sets and lost the next two but I am playing the fifth set and I am planning to win that."
Reflecting on his tennis career, during which he became the youngest ever Wimbledon men's singles champion in 1985, at 17, Becker said there was no "handbook" for how a teenager should behave when in such a situation. The fame and fortune was "very new", he said.
He said he had never studied business or finance made decisions after his professional playing career that were "probably badly advised", but added: "It was my decision."
His comments come after a two-part documentary Boom! Boom! The World vs. Boris Becker debuted globally on April 7 on Apple TV+.
Discussing the show last month, Becker said he felt the tennis world had "embraced" him since his release in December, after which he was deported from the UK and will not be allowed to return until October 2024.
The former world number one turned BBC commentator said tennis remains his "number one passion".
He has appeared as a Wimbledon pundit for the BBC and, despite returning to work at Eurosport for the 2023 Australian Open, he will not feature at this year's Championships in London this July.
"I miss London, it is my favourite city in the world," Becker told ITV on Tuesday.
Becker was declared bankrupt on June 21 2017, owing creditors almost £50m, over an unpaid loan of more than £3m on his estate in Majorca.