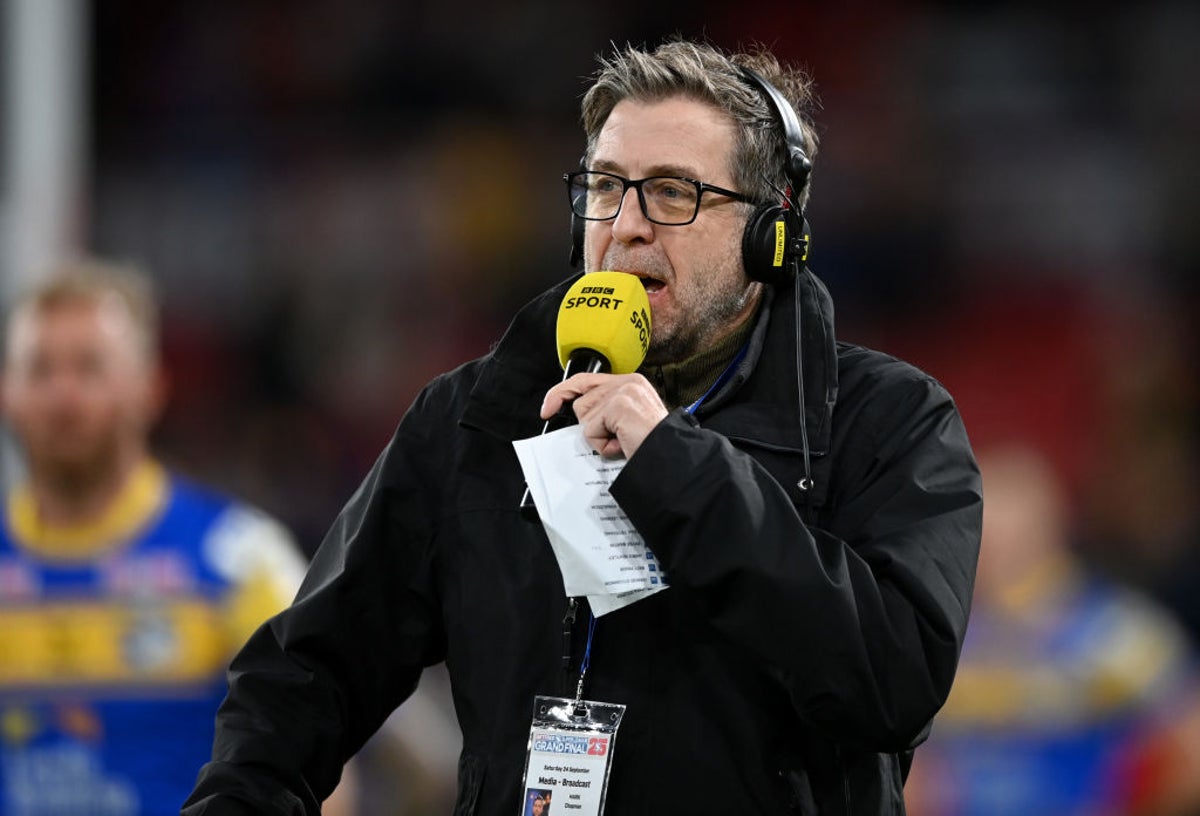 BBC Radio 5 Live's sports coverage was pulled from air on Saturday afternoon, as the crisis facing the BBC deepened.
With Football Focus and Final Score removed from BBC One's afternoon schedule, 5 Live Sport became the next to fall.
Sky News reported that 5 Live Sport's Mark Chapman withdrew from hosting the afternoon's schedule, with Football Focus presenter Alex Scott and Final Score's Jason Mohammed also stepping down from television duties.
The former Aston Villa striker and 5 Live pundit Dion Dublin tweeted on Saturday morning that he would be joining the boycott: "In solidarity with my BBC Sport colleagues, NO 5live for me today!"
The ex-Everton midfielder Leon Osman also said he would not be appearing on 5 Live. "No BBC 5live commentary for me today in support of my friends and colleagues," he tweeted.
On 5 Live, the edition of Fighting Talk set to be broadcast at 11am was instead pulled for a pre-recorded podcast. At 12pm, when 5 Live Sport was scheduled to air, another pre-recorded podcast was broadcasted.
5 Live's schedule on Saturday afternoon includes commentary of the rugby union match between England and France in the Six Nations. It is unclear whether rugby union will also be impacted by the boycott.