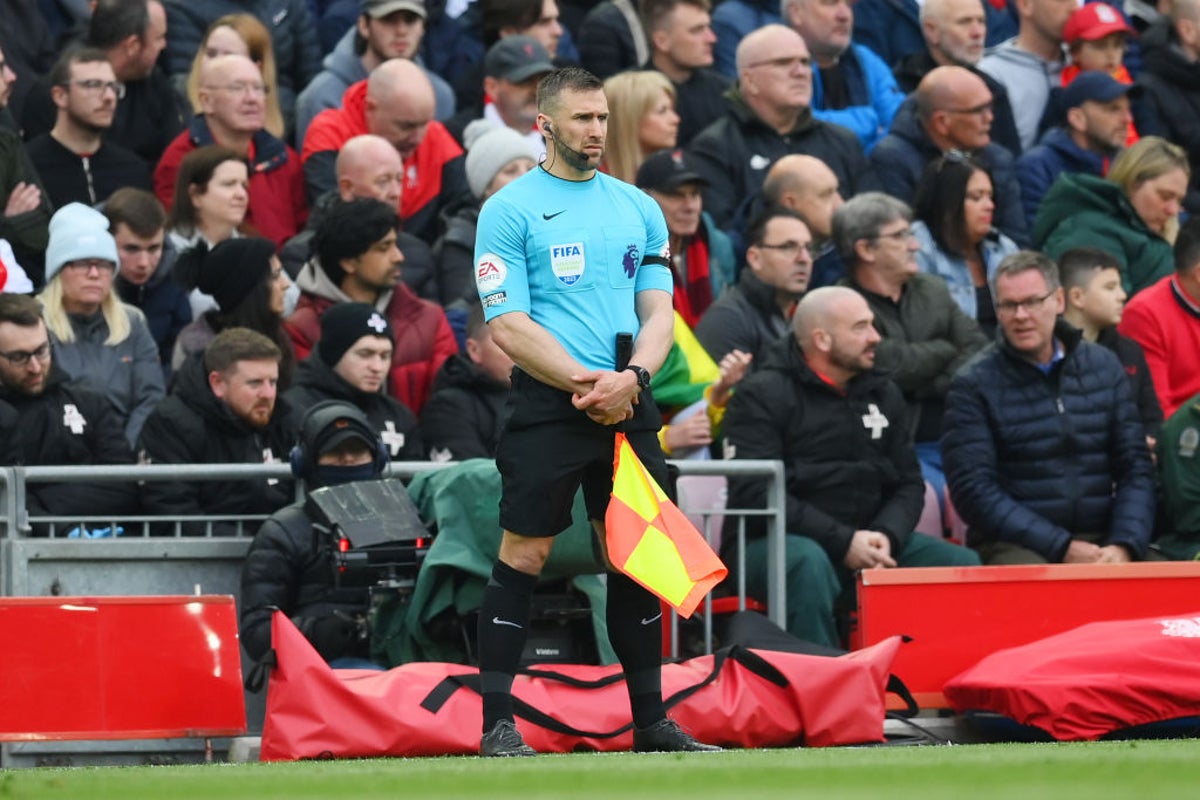 The organisation representing officials have announced that the assistant referee involved in an altercation with Liverpool defender Andy Robertson will not be selected for games while they undertake an investigation into Sunday's events.
PGMOL say they "will not be appointing Constantine Hatzidakis to fixtures in any of the competitions" they run until their fact-finding mission is complete.
Left-back Robertson approached the assistant at half-time in the Premier League match against Arsenal to remonstrate and Hatzidakis threw an elbow back at the Scot as he walked away, connecting with his jaw in the process.
While the assistant went on to complete the game on the touchline as normal, the fallout has seen former referee Keith Hackett suggest his career is "in jeopardy" if found guilty.
"Match officials are the guardians of standards and must be accountable if found guilty for that type of behaviour towards a player," Hackett said.
After the match an initial statement from PGMOL confirmed they were set to undertake a review of the incident, which appears to have no precedent in the modern English top flight. "PGMOL is aware of an incident involving assistant referee Constantine Hatzidakis and Liverpool defender Andrew Robertson at half-time during the Liverpool v Arsenal fixture at Anfield," it said. "We will review the matter in full once the game has concluded."
BBC pundit Chris Sutton has called for a ban for the official, while Liverpool boss Jurgen Klopp insisted the images should relay the truth of what went on.
"I know it happened but I didn't watch it," Klopp said. "If it happened the pictures will speak for themselves."