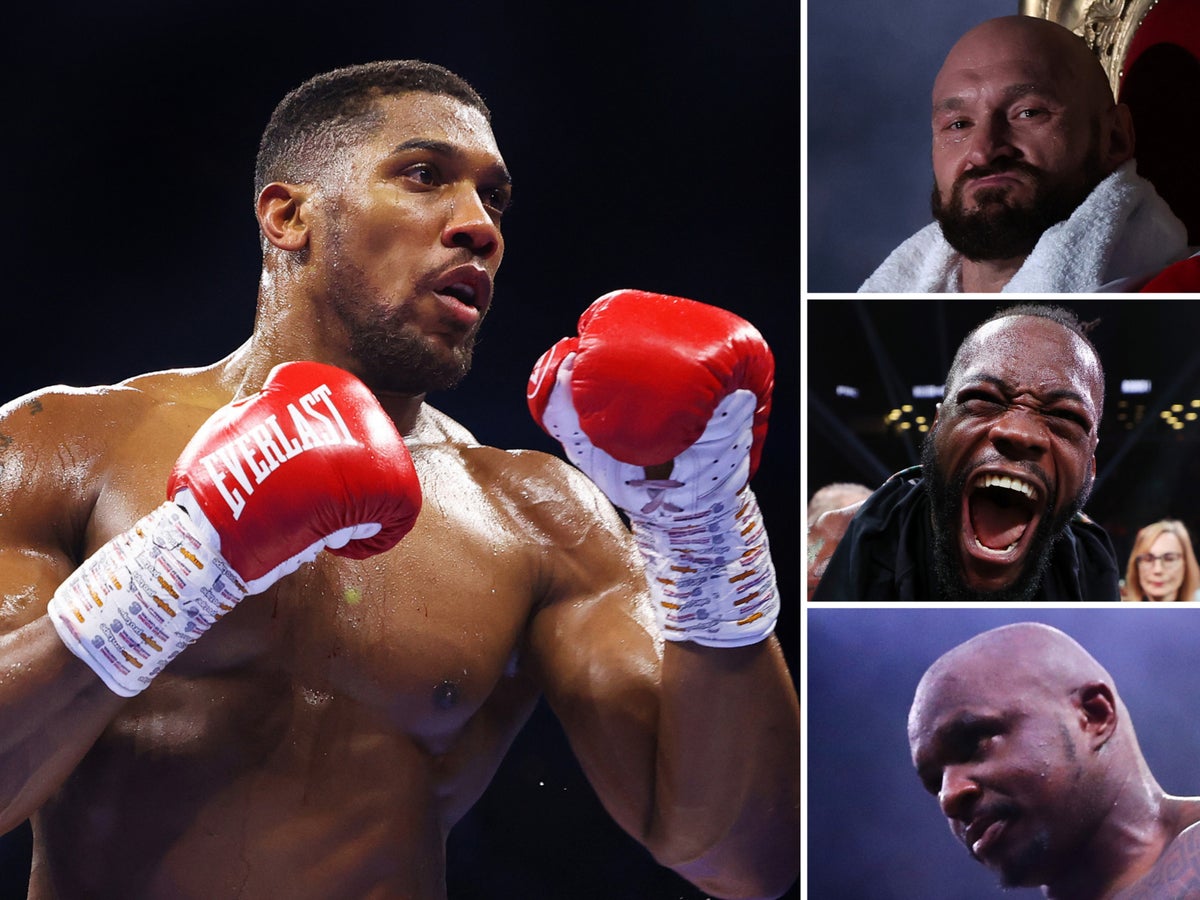 Anthony Joshua secured a much-needed win on Saturday night, beating Jermaine Franklin via unanimous decision to bounce back from two straight losses to Oleksandr Usyk.
However, "AJ" was unable to score the emphatic knockout that many fans craved, the type of finish that would have answered crucial questions around the Briton's future.
Instead, Joshua's laboured points victory at the O2 Arena only created more doubts around his chances against the elite boxers at heavyweight.
Here, we take a look at some of the potential opponents for Joshua, 33, in his next outing, and evaluate how the former two-time world champion might fare against each of them.
This is the fight that Joshua wants and, it seems, the one that everybody wants to see. It is increasing hard to understand why, unfortunately, as Joshua's performance on Saturday gave further fuel to the thought that he would struggle immensely against the unbeaten Fury. Joshua's back-to-back points losses to Oleksandr Usyk seemed evidence enough, with his fellow Briton stopping Deontay Wilder, Dillian Whyte and Derek Chisora in the meantime, but further proof emerged even in victory for Joshua, who was sluggish against Franklin. All signs suggest that WBC champion Fury, 34, could coast to a points win over AJ – or even stop him through sheer volume, if he were to decide to increase the pace.
Joshua's chance of winning: 2/10
Wilder's first-round knockout of Robert Helenius in October looks even better now. The American, 37, needed a win after back-to-back stoppage defeats by Fury, and he obliterated Helenius with three seconds left on the clock in Round 1. That is exactly the type of finish that Joshua would have wanted against Franklin. In fact, it is exactly the type of finish that will make Joshua fans uneasy about the prospect of the Briton taking on the "Bronze Bomber". Wilder has generational power, and AJ has shown just enough defensive deficiency to suggest that 12 rounds with the American would be too many to survive. Tall and rangey, Wilder is a totally different specimen to Andy Ruiz Jr – the only man to stop Joshua – but on paper would have a greater chance of knocking out the Briton.
Joshua's chance of winning: 4.5/10
Whyte is the favourite to box Joshua next and was in fact considered as his compatriot's original comeback opponent, before Franklin got the call. In his last fight, in November, Whyte actually edged past Franklin on points, though many felt that the American had done enough to win. When you consider the unconvincing nature of Whyte's win over Franklin and the fact that Joshua stopped the "Body Snatcher" back in 2015, there is reason to believe that AJ would triumph again here. However, Whyte makes fights messy, and Joshua looked somewhat ill at ease during the sloppier segments of Saturday's main event – as he did at times against Ruiz Jr. Whyte beat Joshua in the amateurs and stung him in their 2015 pro clash, so do not dismiss the 34-year-old's chances in a potential third meeting.
Joshua's chance of winning: 7/10
Joe Joyce
Joyce is the least glamorous option for Joshua's next opponent, but that does not mean he is the easiest to beat. In fact, given that the Briton does not have the profile of the other names on the list but does have scary stamina and durability, he is potentially the worst person AJ could face right now; in a sense, he would be high-risk, low-reward for Joshua. A Team GB Olympic silver medalist in 2016, Joyce's stock has risen over the last few years, in which he has gone unbeaten at 15-0 and secured stoppage wins over Joseph Parker and Daniel Dubois. Next up for the 37-year-old is Zhilei Zhang on 15 April, but "Juggernaut" Joyce is expected to come through that fight with another victory, which would keep him in the conversation around Joshua's next fight. Joyce would walk down Joshua, arguably take his best shots and keep on throwing – and that would be a worrying sight.
Joshua's chance of winning: 4/10
Odds for Joshua's next opponent
Dillian Whyte – 7/4
Tyson Fury – 5/2
Deontay Wilder – 3/1
Joe Joyce – 10/1
Otto Wallin – 10/1
Jarrell Miller – 25/1
Derek Chisora – 33/1
Zhilei Zhang – 33/1
Daniel Bubois – 40/1
Filip Hrgovic – 40/1
Click here to subscribe to The Independent's Sport YouTube channel for all the latest sports videos.